Access 2010: Export to PDF Document Format
Contrasting to Access 2007, in which you need to install add-ins to export database. Access 2010 offers option of exporting database in PDF (Portable Document Format) and XPS (XML paper Specification) formats. Now with Access 2010, you can export datasheet, Forms and Reports to a .pdf or .xps file, it enables you to spread information in an easy-to -distribute form that contains all formatting characteristics.
Launch Access 2010, open the Report you want to export to PDF format.
Now head over to External Data and Click PDF or XPS button.

Choose the destination folder to save the report in PDF format. You can also choose the size of the file either to optimize for Standard (Publishing online and printing) or Minimum size (publishing online). For more options click Options. Hit Publish to start exporting.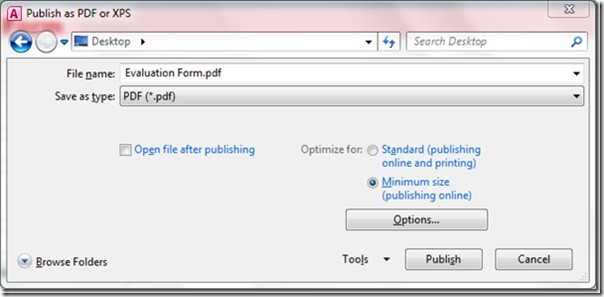 After successful publishing, you can also save the export steps.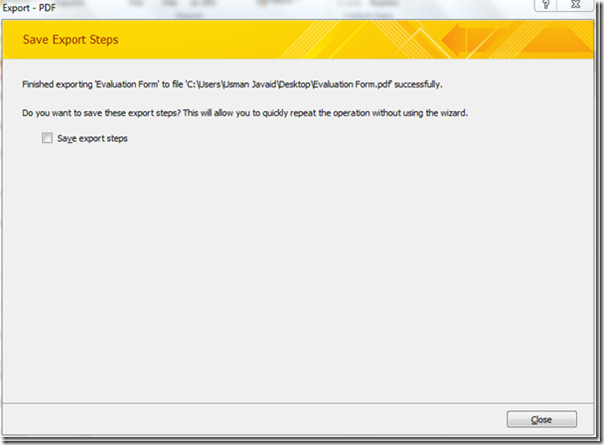 In the screenshot below, you can see the Report open in Access 2010 and the in PDF format.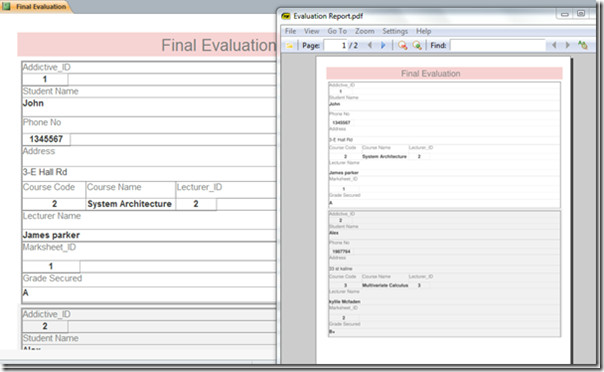 Same process can be followed to export the Forms, Queries and Tables in PDF format.