Access 2010: Quickly Export Table To Excel Spreadsheet
Since Excel offers a long list of functions whilst support many formulas to evaluate data in different ways, you may want to export Access 2010 database table to Excel 2010 sheet for applying functions/formulas. To quickly export database table to Excel, right-click table in navigation pane and from Export options, click Excel.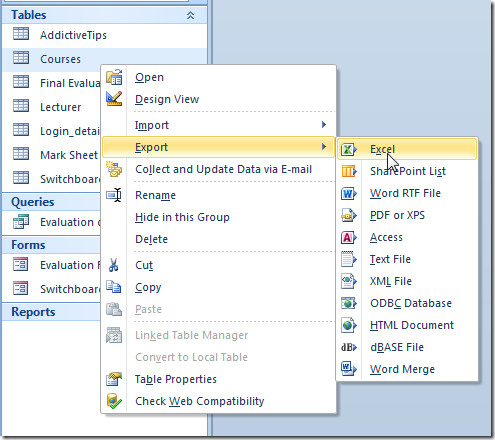 Export-Excel Spreadsheet dialog will appear, under Specify export options, enable Export data with formatting and layout option and enable option beneath it to immediately open the Excel file after wizard is completed. Click OK to continue.