Access 2010: Quickly Insert Date / Time Data Type Field
Access 2010 offers an easy way to quickly add fields for different data types. While filling out database table, you can instantly add data/time field in the table to add date or time stamps with each entry. To insert a field of date/time data type, open a table in which you want to insert a date/time field and head over to Table Tools Fields, click Date & Time.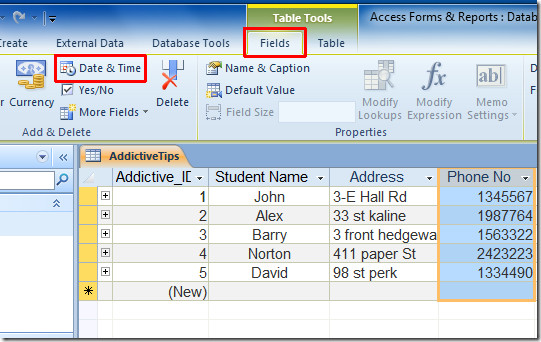 It will add a field with date/time data type.