Add New Section In OneNote 2010 Notebook
By default, OneNote 2010 has main navigation bar at the right side, carrying all the sections and notebooks. It also allows user to add new sections to categorize different types of notebooks. For adding a section, open OneNote and from navigation pane (at left sidebar), right-click the notebook carrying sections, and select New Section.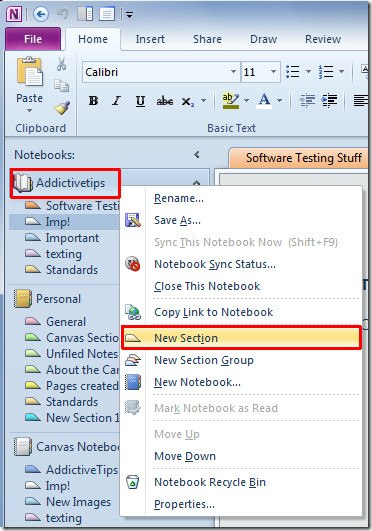 Enter a suitable name for the newly added section in the notebook.