Add Sender's Email Address In Outlook 2010 Contacts
Sometimes we need to add contact information of a person whose contact information has not been added/updated into contacts. In this post we will look at adding a sender's email address quickly into Outlook 2010 contacts.
Select the email from sender to view it in reading pane, right-click his/her email address and click Add to Outlook Contacts.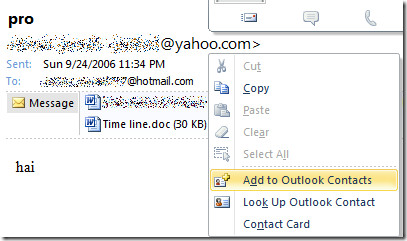 This will immediately bring up new contact window, allowing you to add any additional info about the sender.