Change Chart Type In Excel 2010
Excel 2010 along with various kind of charts comes with multitude of options and tools to customize charts in a way you want. If you need to try out any other type of chart than one which you've already created, it lets you  do it easily. Lets see how to change the chart type.
To change type of chart, select the chart and head over to Design tab, click Change Chart Type.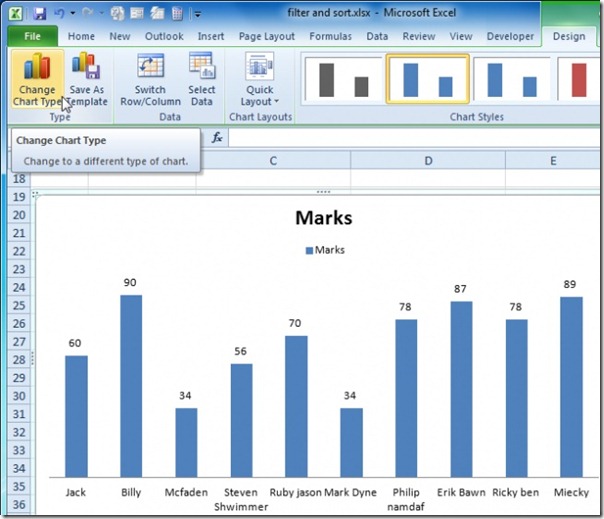 Now select desired chart type and click OK. This will change the type of the chart.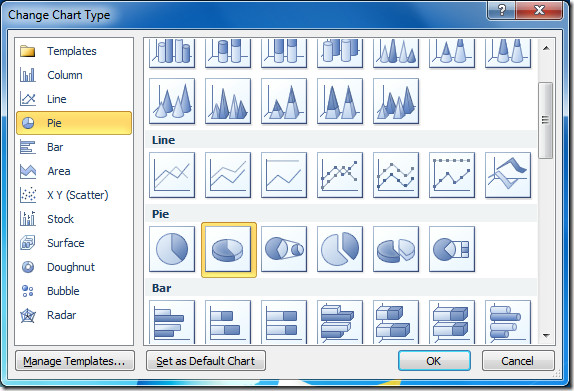 Don't worry, about the values and data labels, it will be adjusted automatically.