Change Font Family Of Applied Theme [PowerPoint 2010]
Many a times it's required to change the font family of an applied presentation theme. Since themes change all the included elements, such as, background, styles, layout, and  font size &  family, etc., you may need to change only the font family without touching any other element.
For changing font family of applied theme, select the main text box and navigate to Design tab, from Themes group, under Fonts option, specify a desired Font.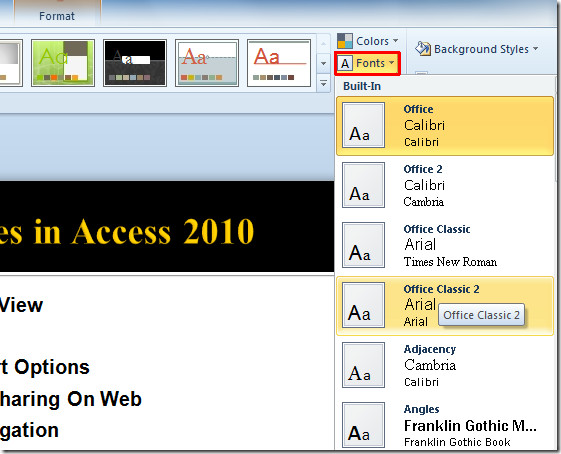 It will apply font changes over all slides of presentation.