Change Format of "Number" Data Type
Like previous Access versions, Access 2010 also allows user to change format of all supported data types. This post covers changing format of Number data type. To change the format of the field having number data type, open the table in Design view, right click the table and click Design View.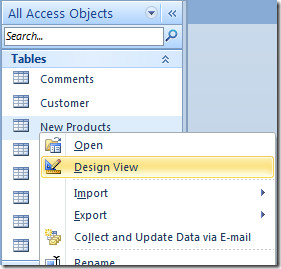 In Design View, select the field having Number data type and from Field properties, under Format option, select a desired format.