Change Pivot Table Report Layout Forms In Excel 2010
Excel 2010 offers three forms for pivot tables report layout which are; Compact Form (default), Outline Form, and Tabular Form. In this post we will look at how to change the form of a report layout.
For switching to different layout, navigate to Design tab and from Layout group, under Report Layout options, select desired layout

It will instantly add a blank row after each set of record.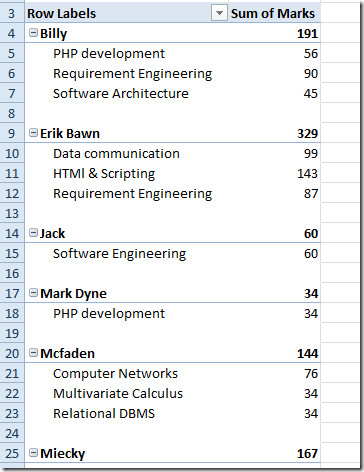 Alongside report, you can also apply Grand Totals and Subtotal forms.