Change The Position Of Image w.r.t Document Text
Word 2010 offers many ways in which you can change the position of image w.r.t to text. You can set image position in-line with text and with text wrapping. The gallery presents  layout options which can take image setting with text to next level, letting you customize the image setting in way you want.
For changing the image position, select the image and navigate to Picture Tools Format tab, under Arrange group, from Position options, select the desired position.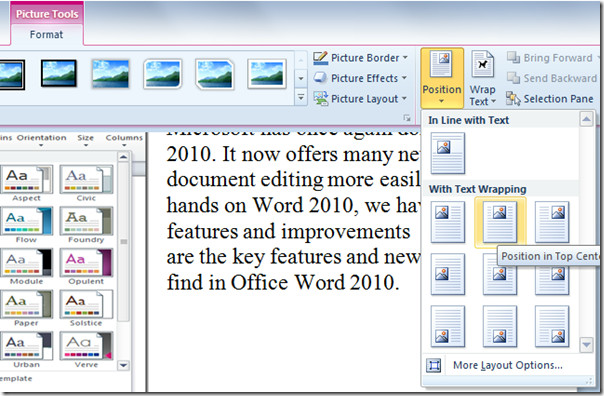 Click More Layout Options to change the settings in desired way.