Compare Word 2010 Documents For Changes After Recovery
Word 2010 provides you an excellent feature to compare documents, it happen sometimes that while writing documents, the system stops responding or crashes due to some reason. Though Word has an Auto Save option to recover it back, but then it would be bemusing for you to compare both documents manually. By using Compare Document feature you can automate the process to cope up with this problem of comparing both versions. It would be also useful when you need to compare two versions of document for viewing detailed changes.
Launch Word 2010 document, which you want to compare with other document. For instance, we have created two versions of document to check what we have missed by comparing them with each other. The first version of document is shown in the screenshot below.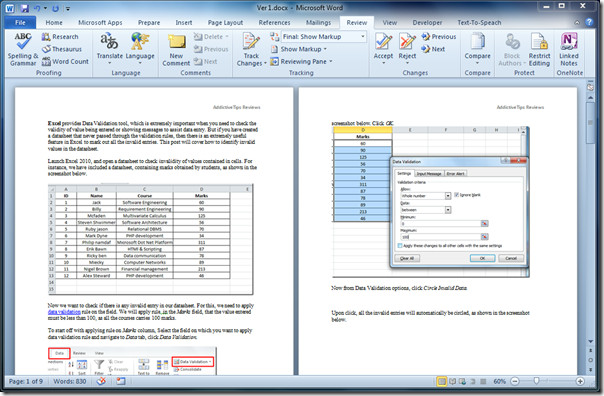 The second version is almost same.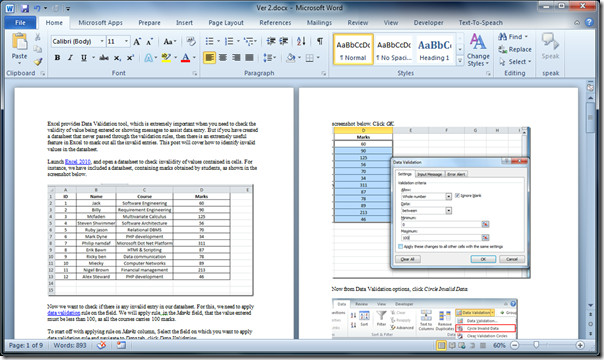 We will compare the first version of document with the second one. For this, navigate to References tab and from Compare options, click Compare, as shown in the screenshot below.
It will bring up Compare Documents dialog, click More to choose different elements of document for comparison.

The detailed Comparison setting pane will show up, enable those element options for which you want both documents to be compared. We will be checking every kind of change. From Show changes, select Word level and from Show changes in: select New document.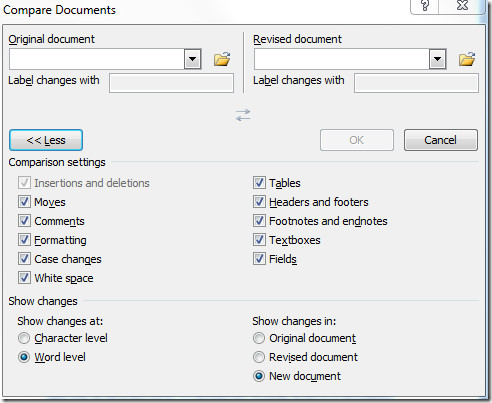 Under Original document click browse button and select the document which you want to compare with the other version. Click Open.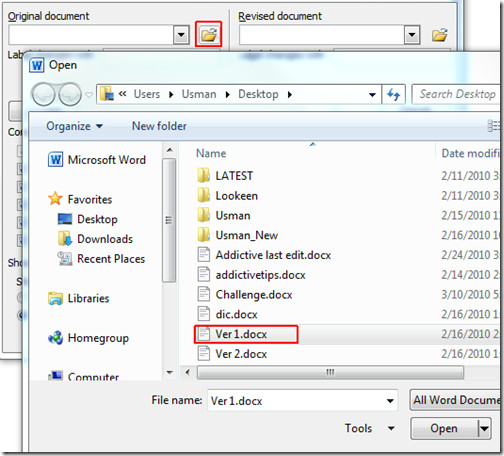 Upon click, it will bring you back to Compare Document dialog. Now from Revised Document, click browse button to select the revised button. Click Open to begin the process of comparison.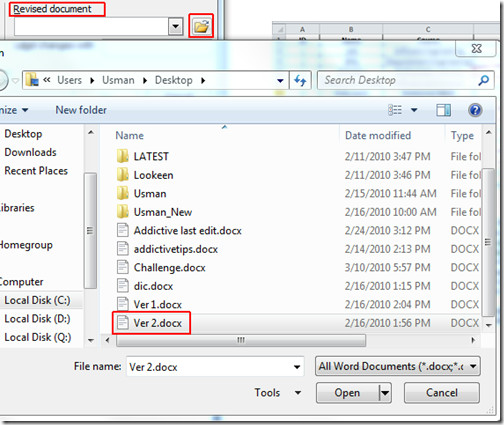 You can see the two documents are inserted and ready to be compared. Click OK.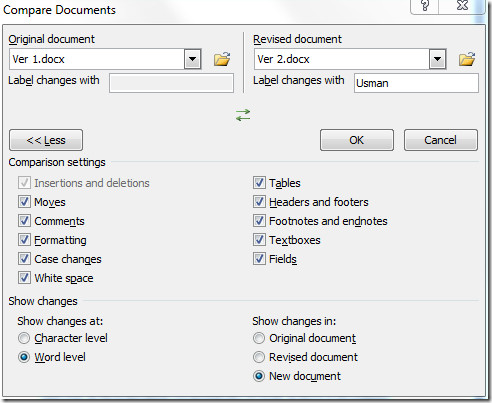 Upon Click it will open a new document as specified. In this document it divides the window in four panes. The left most pane shows the primary document changes, the center pane contains compared document, where changes are marked in red color. In the right pane, both version of document are opened up to give a generic idea of what has been changed in both documents.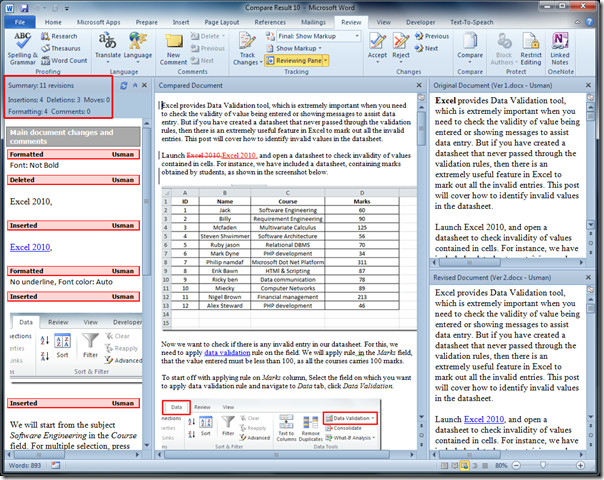 Now lets take a closer look on comparison. The highlighted text is inserted in version 2 of the document, that's the reason why it is showing Inserted in the left pane.

If you want to compare two text documents, CompareMyFiles would be helpful. You can also check out previously reviewed guides on Indexing in Word 2010 & Create Watermark In Word.