Text Lightning – Compose Replies Quickly For Similar Questions In MS Outlook
Replying to similar types of emails repeatedly is a dragging task, as we, generally, use more or less same explanations to answer one specific type of queries. It happens quite so often with users working in corporate sector, where business clients ask about same questions in different ways and wait for quick response. Text Lightning is free Outlook add-in which offers the solution for problems related with replying to similar inquiries. It is developed for users working in companies where they are dealing with some products or services, so they can save small snippets of answers of those questions which clients frequently ask about.
So how does it work? For the first time usage, it collects all the personnel and work information in order to let you use them anywhere while replying to an email. Once you've entered details, it will open pane with all the information and regularly used phrases and sentences at the right side of Outlook Mail Compose window, letting you properly place them in your reply.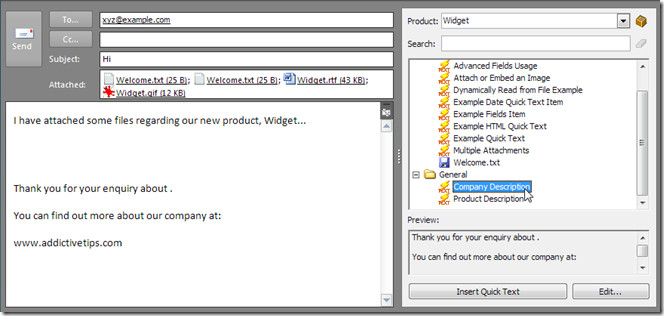 The information you enter at initial stages can be edited anytime. You can also add frequently used sentences and make suitable amendments to pre-defined text, such as, mail attachment, introduction, product/service items list, etc. Apart from default list, you can also create your own right from the scratch. Just right-click Quick Text and Files folder to either create a new quick text or a folder.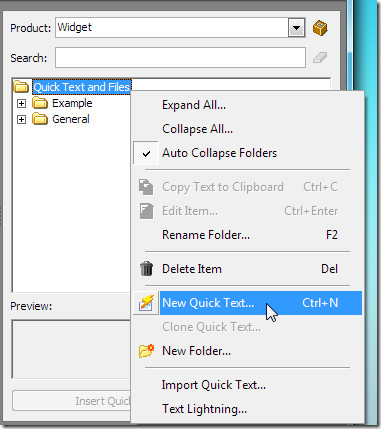 Text Lightning offers a great way to quickly compose replies in Outlook. It supports both Outlook 2007 and Outlook 2010.