Compress Pictures In PowerPoint 2010 Presentation Slide
By compressing the size of the images, you can reduce the overall PowerPoint 2010 presentation size, It comes in handy when you need to give presentation on a low-end PC, as navigation through the slide will become comparatively faster. To compress pictures in presentation slides, select the picture in the slide and head over to Picture Tools Format tab, under Adjust group, click Compress Pictures.

Compress Pictures dialog will appear, now enable Apply only to this picture option, and for deleting cropped areas of pictures, enable the latter option. Under Target output, you have two options, you can either use Email (96 ppi) compression or document resolution.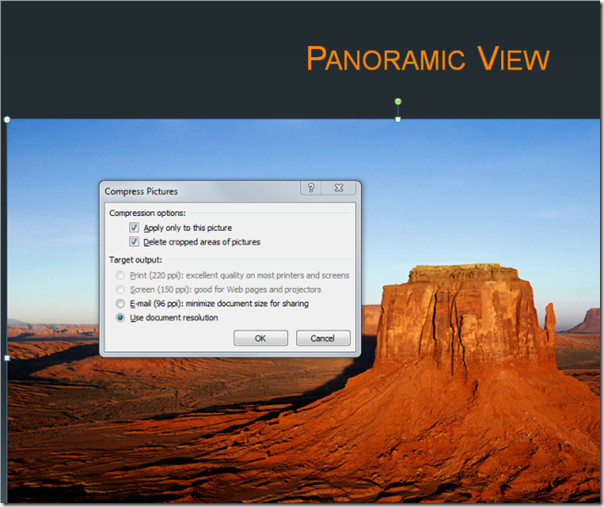 Click OK to compress the picture to specified compression ratio.