Create Access 2010 Reports
Access 2010 Report helps user to understand and view records pertaining to the needs. It facilitates users to view the printable version of the records and makes database look fascinating with different colors, charts, themes and fonts. With different themes included in Access 2010, you can choose different styles and designs to apply them over. This post elaborates the basics of creating Access reports.
Launch Access, create tables and define relationships among them. For demonstration purpose I have added four tables in database, build relationships among them with enforcing referential integrity and cascaded (update and delete) related fields.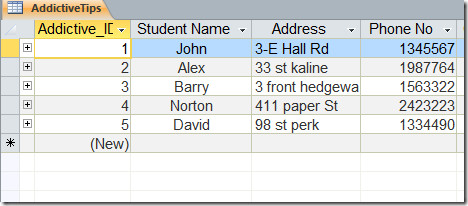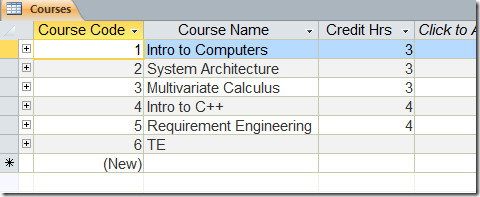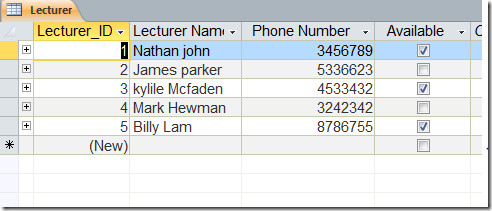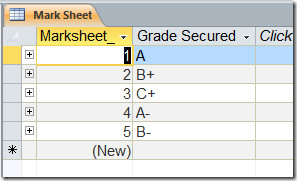 Relationship among tables can be seen in the screenshot below.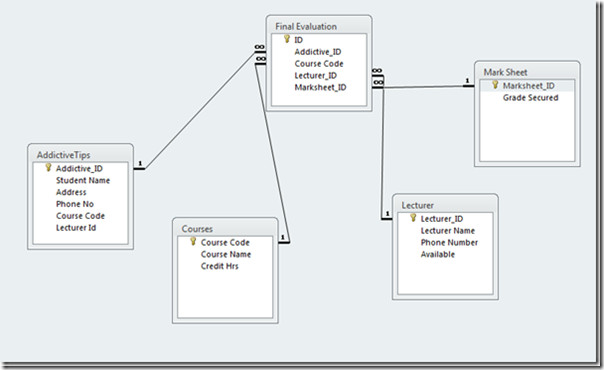 For pulling out data from tables, query is created that automatically fills in the corresponding fields.

When we will fill Addictive_ID field, query will automatically pull out corresponding row (Student Name, Phone No and Address) from original tables.
To begin with creating reports, navigate to Create and click Report Wizard.

You will reach a Report Wizard dialog, Select the query which contains all the relationships among tables, and hit Add button. You will see all the fields of the tables move to Selected Fields. Click Next.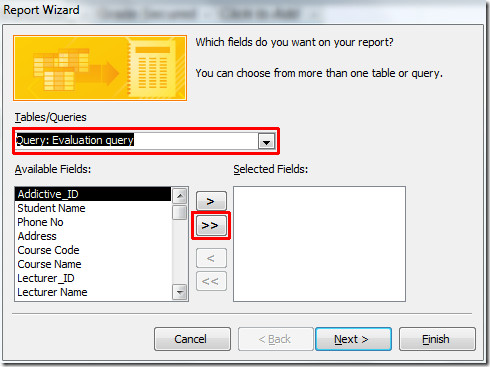 In this step you can choose the desired report view. Click Next to proceed further.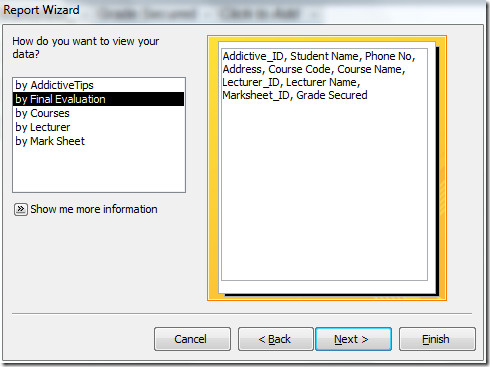 Now you can choose any grouping levels you want to add, if you want to view report through a certain group and and change priorities, click the add (>) button. But we will stick with the default settings for it. Click Next.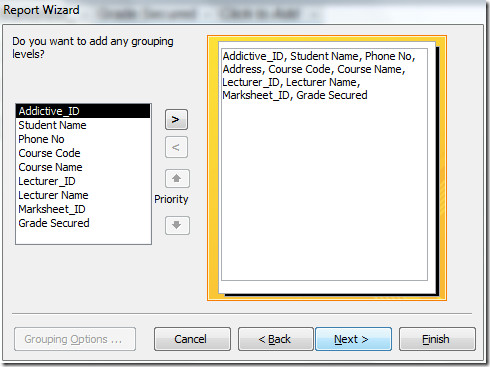 Here you can specify sorting order (Ascending or Descending) for the records but we will leave these options. Click Next to proceed further.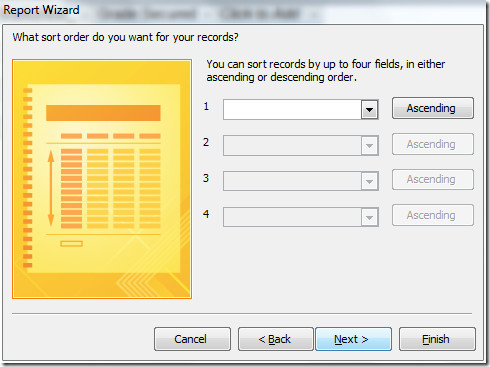 Select the layout of the report in this step, select Justified from the right pane and enable Adjust the field width option, to take a better and compact view of the report.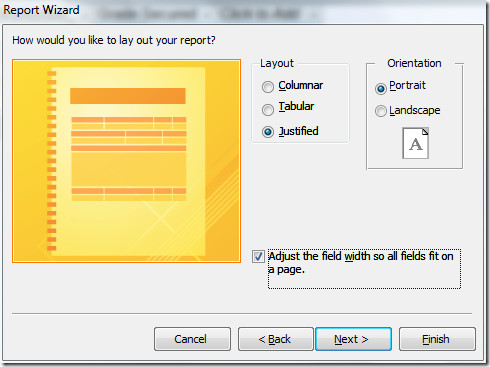 Finally choose appropriate name for the report. You can either select Preview the report or Modify the report's design to view report in design view to perform more operations. Click Finish to end the report.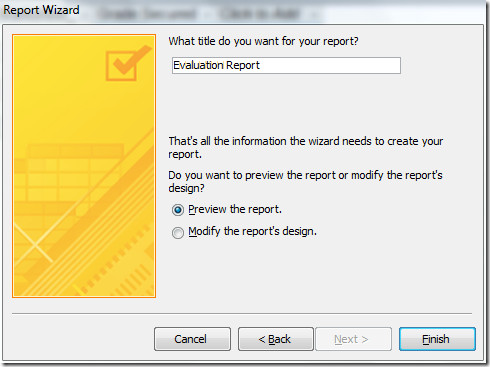 Now you can see the report is created through the Report Wizard. You can apply new themes over the report to make it look more professional.