Encrypt Access 2010 Database With Password
Access 2010 offers an easy way to encrypt database with passwords, you can while saving a database choose to set it to exclusive for protecting with password. To encrypt database, Open the database exclusively, i.e from Access 2010, press Ctrl+O to bring up Open dialog, from Open options, click Open Exclusive.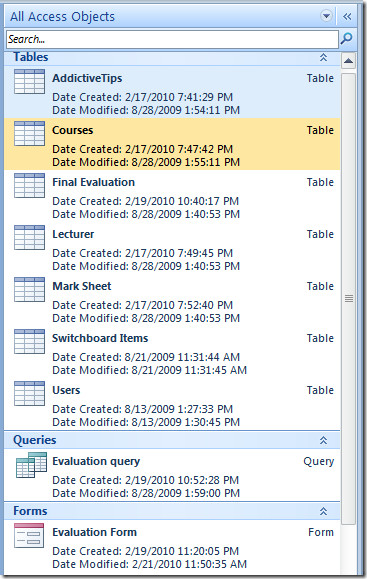 Now click File on ribbon, to bring up Info Backstage view, from main window, click Encrypt Database.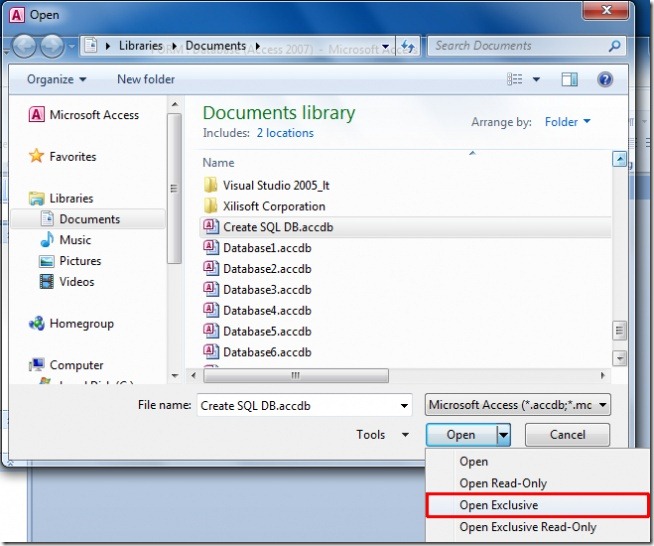 Now enter password phrase to encrypt the database.