How to fix 'Sorry, we could not sign you in to Google – IMAP' in Outlook for Office 365
Outlook can be configured for a Gmail account. In fact, it's come a long way in making the set up process much easier. On Windows 10, the Outlook version that comes with Office 365 only asks that you sign in with your Gmail account. You no longer have to be bothered with selecting the port, or entering a server address like before.While the set up process is simple, it still involves communicating with Google's servers and sometimes, the connection fails to establish. If you're trying to sign into your Gmail account in Outlook but keep getting the 'Sorry, we could not sign you into Google – IMAP' error, there's a setting in Outlook you have to change.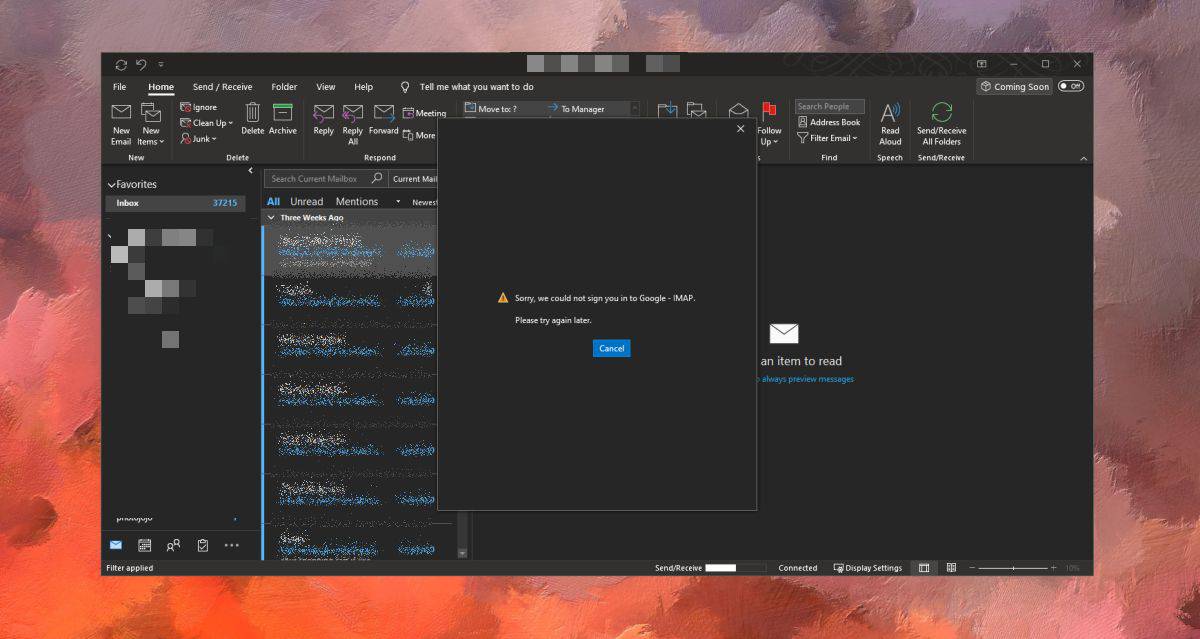 Fix 'Sorry, we could not sign you in to Google – IMAP'
Open Outlook and dismiss the sign-in window that you get. It tends to keep popping up so dismiss it each time it does until it stops appearing. Go to File>Office Account, select Account Settings and click the Manage Settings button under your account.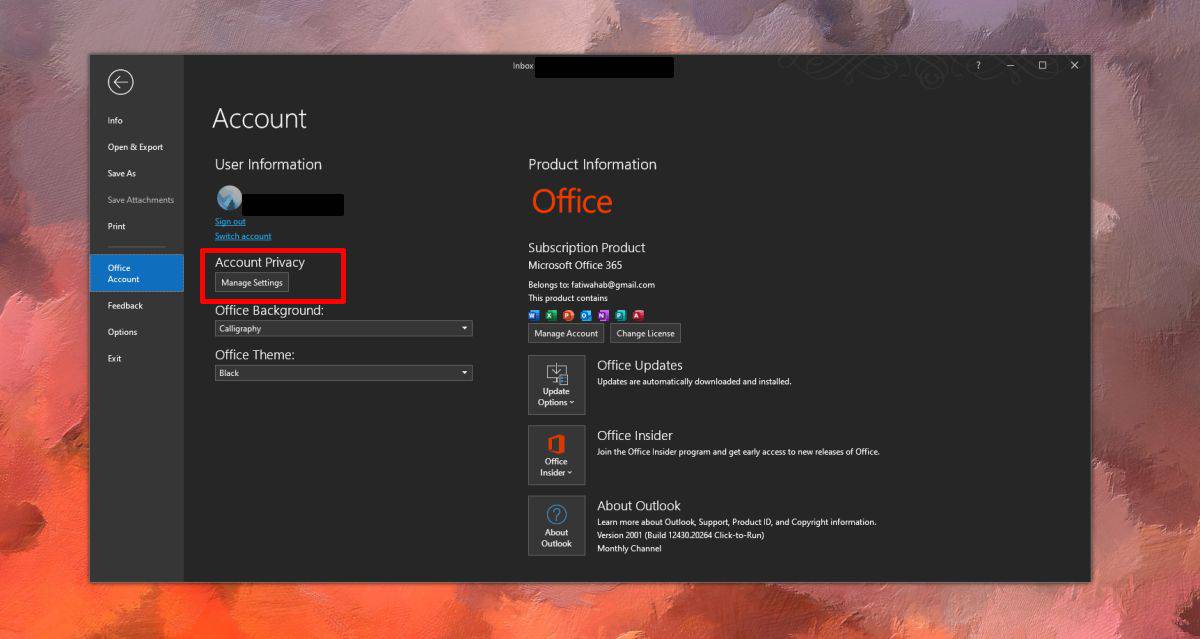 You're going to see a whole bunch of settings here, some of which will be greyed out/inactive. They appear to be settings related to data that is shared with Outlook but one of them is responsible for the error you're seeing. Look for a setting called 'Connected experiences' or 'All connected experiences'. Enable it, and click OK. You will have to restart Outlook.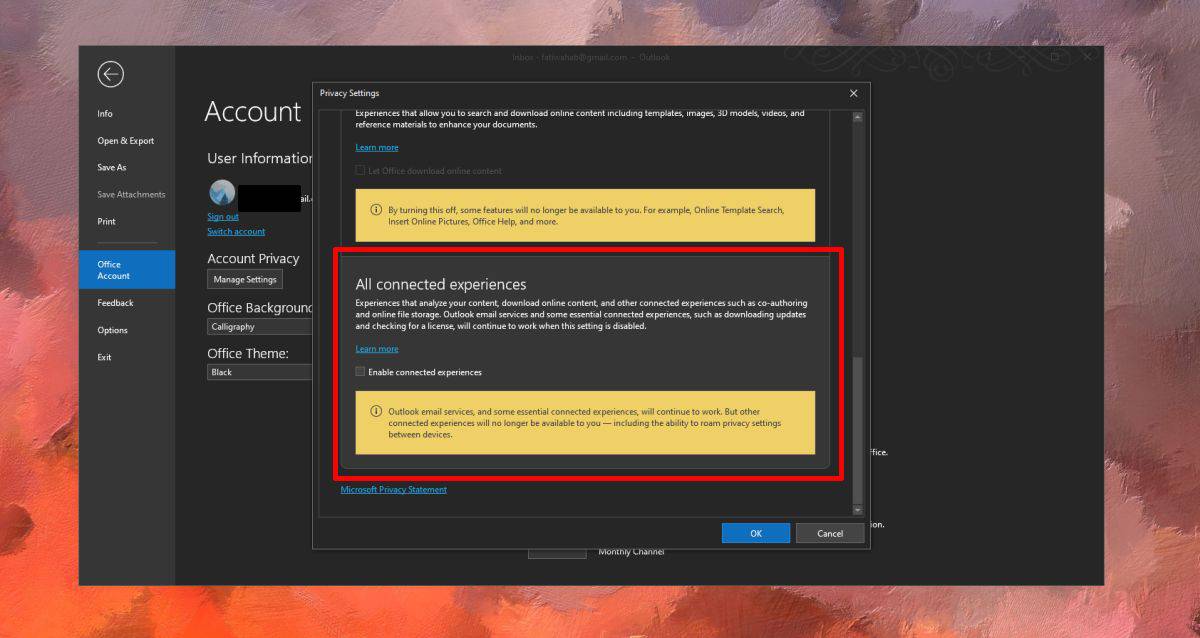 When you launch Outlook, you will again get the sign-in prompt. Go ahead and enter your Gmail email and password and this time Outlook will be able to log you in without any problems.
Outlook is an advanced email client that's been around for years. It used to be complicated to set it up, so much so that you might actually have someone from IT come and do it for you. The set up process has since been simplified but in doing so, Microsoft has not removed any features. They just look different and as such, cause different sorts of problems if a setting isn't configured correctly. There's also the fact that for some time, Outlook and Gmail did not play nice with each other. Signing into Gmail from Outlook was often blocked because Gmail didn't treat Outlook as a secure app.
Outlook has fixed most of the problems it had with setting up an email account but smaller errors like this will pop up now and then. Fixing them isn't that hard if you know what you're looking for.