How to hide the search bar on the title bar in Office 365
Office 365 has a slightly different UI than Office 2019 and OneDrive is integrated into it far more than you'd imagine. If you use OneDrive, you're likely to love the integration. It is pretty useful but you have to already be using, or looking to use OneDrive and its 1TB storage that comes with an Office 365 subscription. One integration feature in Office 365 is the search bar that appears on the title bar. You can use it to search for files saved to OneDrive without leaving the current Office app. If you're not a OneDrive user, the search bar at the top serves no purpose. Here's how you can hide the search bar on the title bar in Office 365.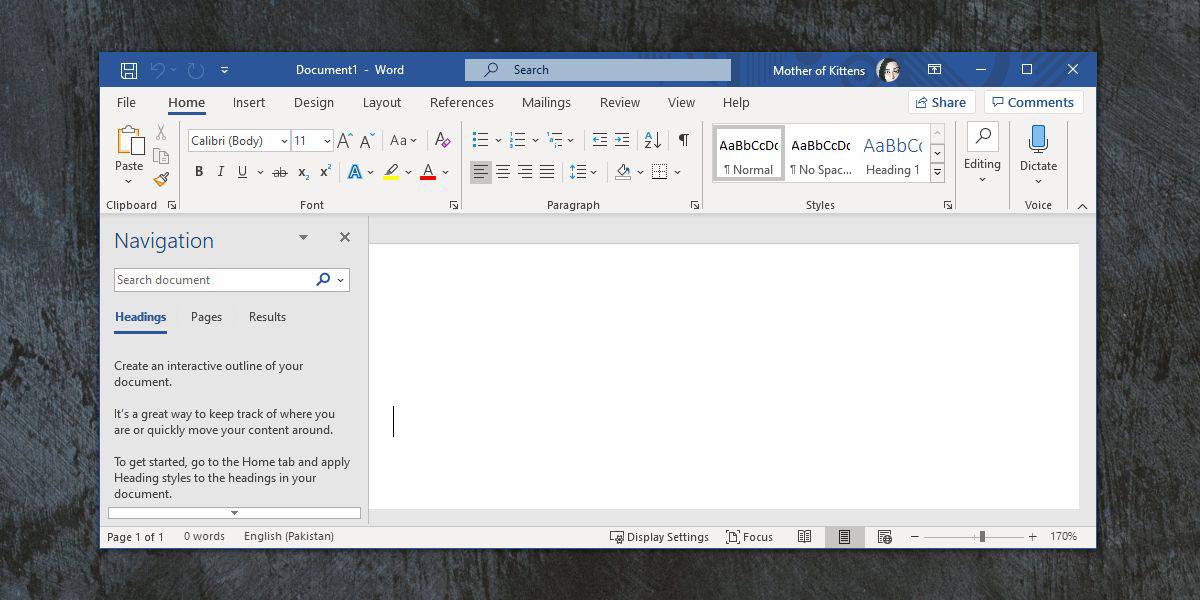 Hide search bar in Office 365
Open Word in Office 365 and go to File>Options. On the Options window, go to the General tab and under the 'User Interface Options' section, enable the 'Collapse the Microsoft Search box by default' option. Click OK, and return to your document.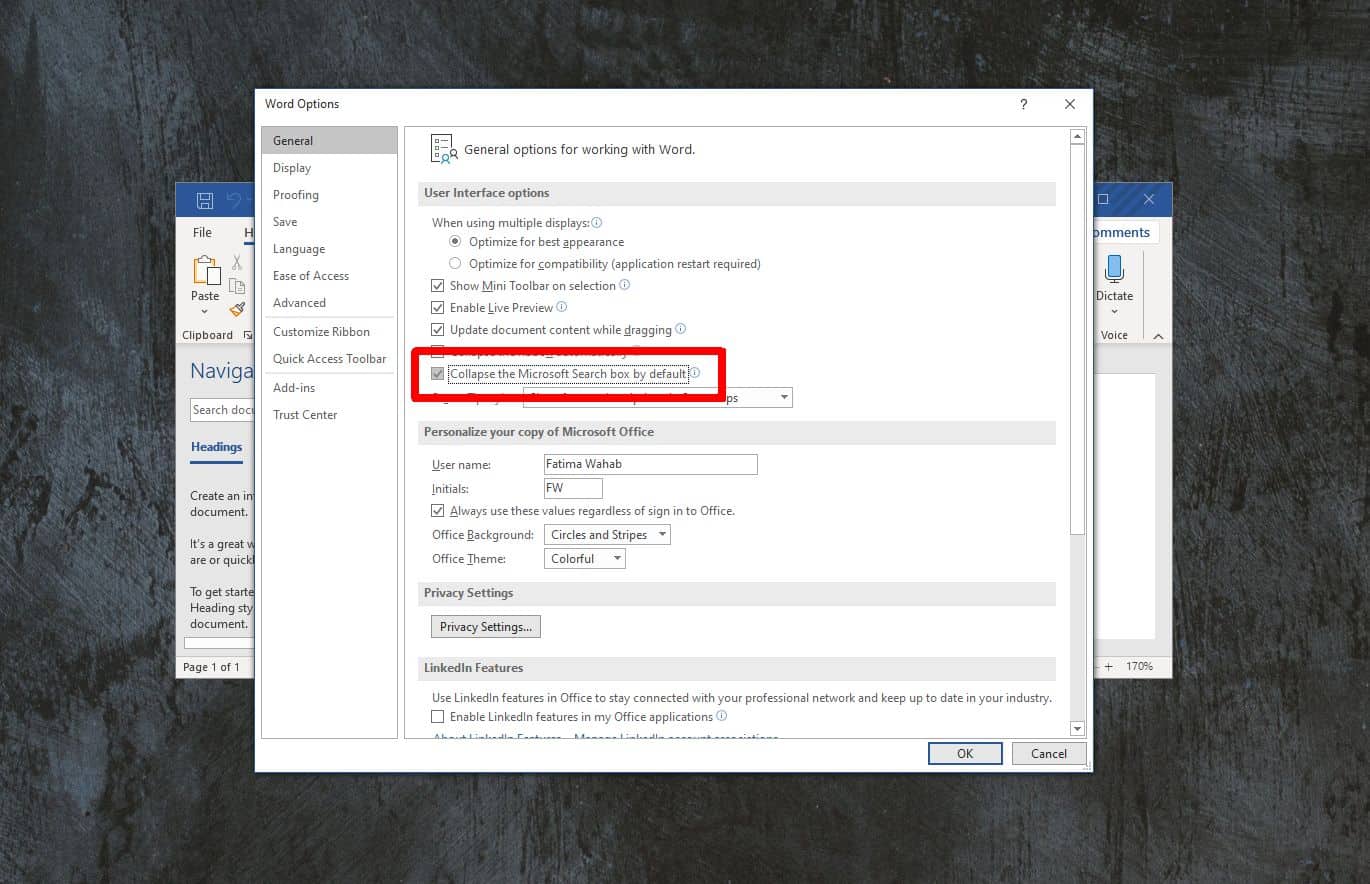 The search bar will be gone but, you will still see a search icon i.e., the magnifying glass in the title bar. If you click it, it will expand to reveal the search bar which you can use to search OneDrive.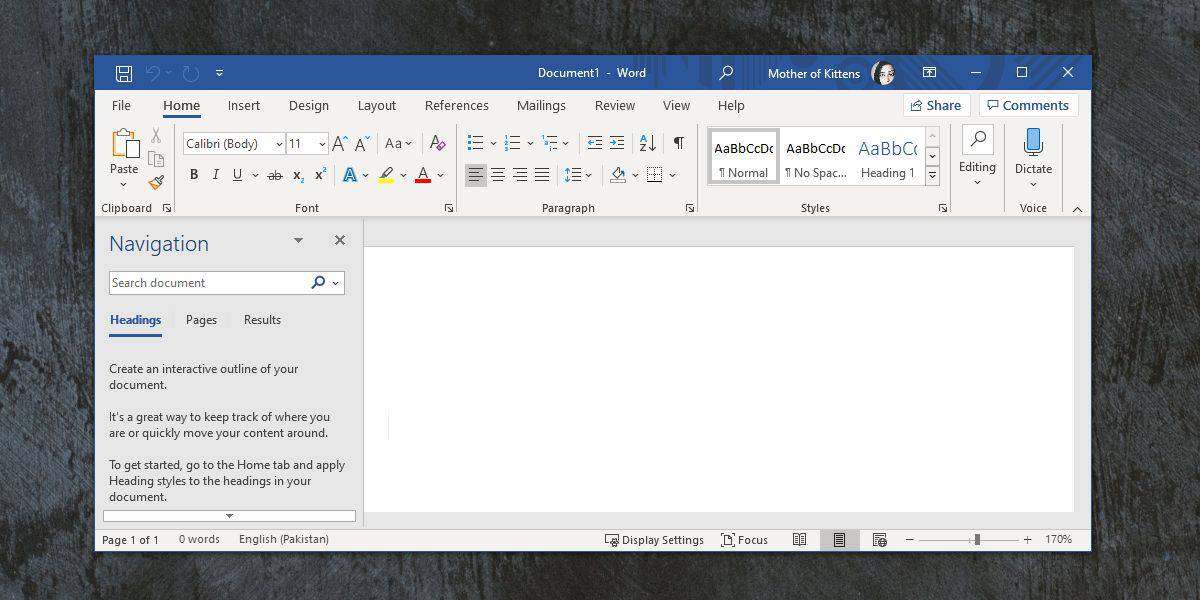 The search bar can be hidden but the search function itself will still reside in the title bar. The icon isn't as much of an eye-sore as the search bar and chances are you'll be able to overlook it.
This behavior of the search bar is a lot like that of the search bar on Windows 10. You can hide the search bar and allow the icon to remain visible, or you can hide them both. Of course, the option to hide both the search bar and the icon hasn't been added to Office 365.
This search bar appears in most apps that are included in Office 365 and it seems you can hide it from all apps by hiding it in just one. The same rule applies; you will still get a search icon which, when clicked, will expand to reveal the search bar.
It's unfortunate that this search bar doesn't allow users to add custom locations. The feature isn't bad at all. It's only useless if a user doesn't like OneDrive. If there were an option to add local directories to the search locations, the search feature would likely be used more often. Regardless, the search bar would still be hidden given how much space it takes and also because the search icon makes for a perfectly convenient way to use search if needed.