Hide Unwanted Slide In PowerPoint 2010 Presentation
Apart from hiding all slide elements, PowerPoint 2010 also offers an easy way to conceal unwanted slide or one which you don't want to show in the presentation slideshow. In this post we will let you know how to hide a slide.
To hide an unwanted slide for presentation, select the slide and head over Slide Show tab, click Hide Slide.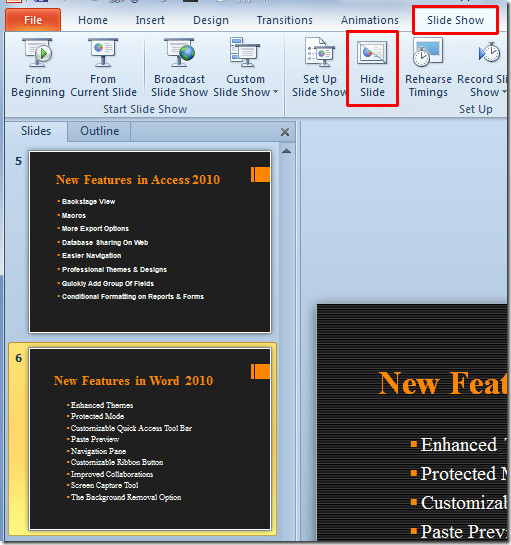 This will fade the slide a bit indicating that the slide will not appear in slide show.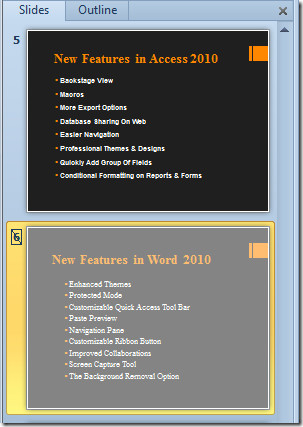 To reveal it back, just click Unhide Slide to show in the presentation anytime you want.