How To Create New Folder In Outlook 2010
By creating a folder for each group of mail, you can classify the mail data in a way you want. Outlook 2010 lets you easily create folders for redirecting specified type of mails to it.
For creating a new folder, switch to Folder tab and click New Folder.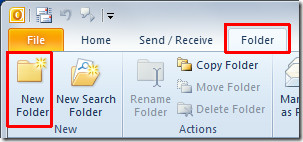 This will bring up Create New Folder dialog, enter an appropriate name of the folder, choose which sort of items Folder will contain from Folder contains options. Now select the account folder in which you need to create a new folder. Click OK.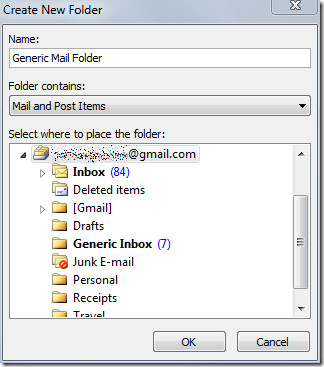 The folder is now created under the specified account folder.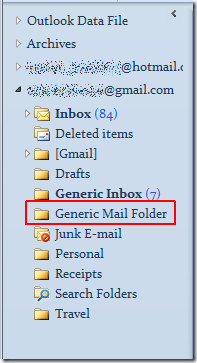 Now you can create a new rule for the folder to re-direct specific type of mail.