How To Hide Outlook 2010 Calendar
If you're managing multiple calendars in Outlook 2010, you may need to set your focus on only one calendar by hiding all other calendars. You can easily hide it from the main navigation bar but there is a simpler way for it – from right-click context menu.
To hide a calendar, right-click on calendar's tab and select Hide This Calendar.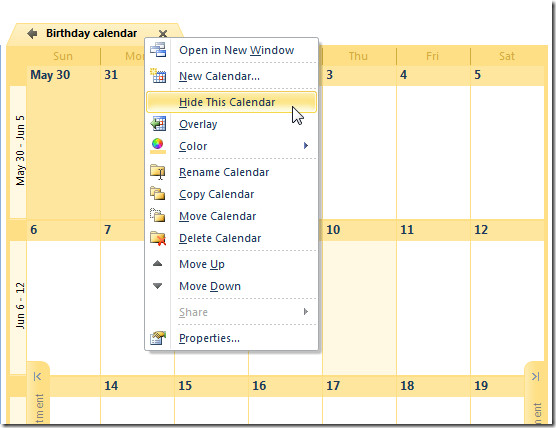 From main navigation pane, you can reveal it back.