How To Insert New Slide With Different Layout [PowerPoint 2010]
Many a times it's required to insert a slide with some different layout, PowerPoint 2010 offers a long list of layouts, having different positions and elements controls.Let's see how to insert a slide with a different layout.
For inserting a new slide with different layout, navigate to Home tab, and from New Slide options, select the desired Slide Layout.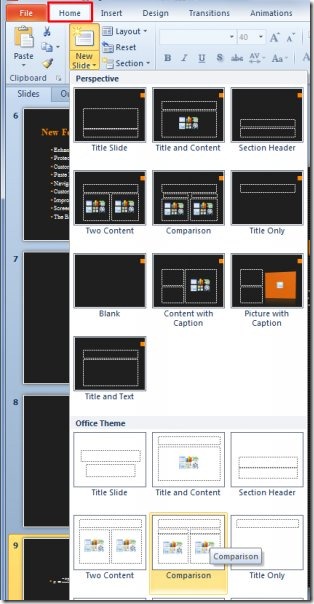 It will insert a new slide with specified layout having different elements controls.