How To Insert Shapes In PowerPoint 2010 Presentation Slide
Like other Office 2010 suite applications, there is a list of shapes provided in PowerPoint 2010 as well. Rather than drawing a shape in any other third-party tool and then copy it in a slide, you can make use of build-in list which includes multitude of shapes in different categories.
For inserting shapes, place the insert cursor in slide where you want to insert shape and under Home tab, from Shapes options, select the desired one.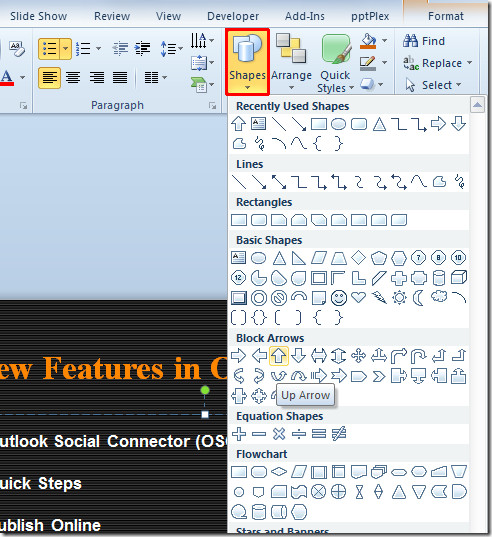 Pointer will turn into cross sign, indicating that now you can start drawing shape in slide.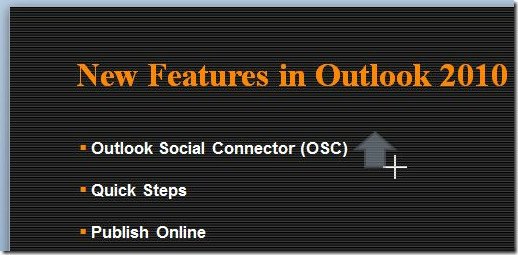 Once drawn, you can change the size and tilt it as per requirements.