How To Insert Slide Number In PowerPoint 2010 Presentation
PowerPoint 2010 offer multiple ways in which you can insert current slide number on the presentation slide, You can place it in Footer or Header or place it anywhere according to the needs. Lets look at how to insert page number in a slide.
For inserting a slide number in slide, navigate to Insert tab and click Slide Number.

It will bring up Header and Footer dialog, enable Slide number option. click Apply to All.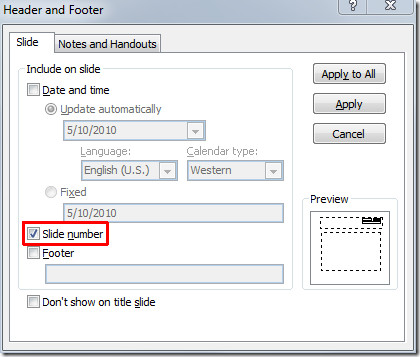 This will insert slide number on each slide.