How To Make Word 2010 Open Document Faster
When Word 2010 document is being launched, it start updating all the contained links, which may slow down the program launch. By default this option of updating link is enabled, however, you can disable this option to shorten the time of document launching process. Lets see how to disable this option.
To disable this option, on File menu, click Options.

It will bring up Word Options dialog, from left sidebar, select Advanced and from main window, under General section, disable Update automatic links at open option, and click OK.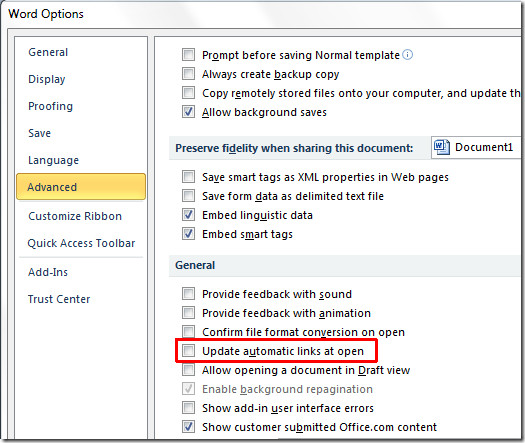 It is to be noted here that if you're dealing with document which contain links, they will not be updated. So in order to update the links again, you will have to enable this option.