How to Split Up The Document View In Word 2010
By splitting up the document view, you can easily navigate through different parts of documents in multiple windows under a single hood. For instance, if you want to check each reference in the document, just split the document in half and navigate through document in one window and keep the references in other window to verify each reference.
Through splitting up document you can view multiple body of document concurrently. To view it, navigate to View tab and click Split.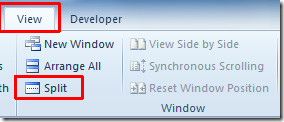 It will show split bar, now place this bar in document to make a split from desired position.

Once positioned, you can view document split up in two windows, scroll down or up to navigate through each body of document.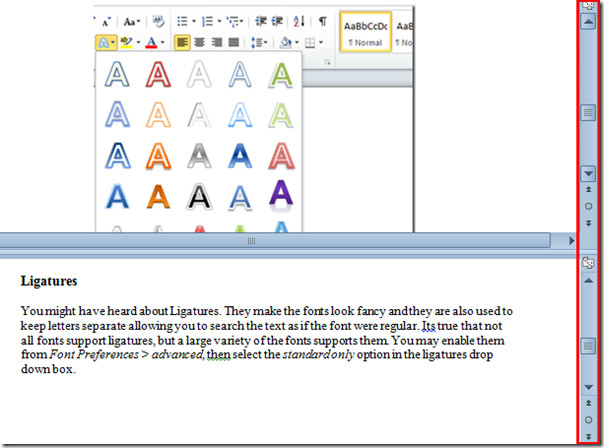 It is a simple way to double check your table of contents, references, and other related content which is present non-adjacently.