Insert Attachments In OneNote 2010 Notebook
OneNote 2010 lets user attach files seamlessly, no matter which type of file you want to attach, just specify the link to insert it in your notebook section. For inserting an attachment in OneNote, open notebook and from Insert tab, in Files group, click Attach File.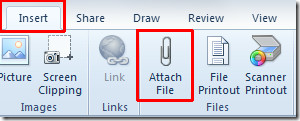 Now choose a file to attach in notebook and click Insert.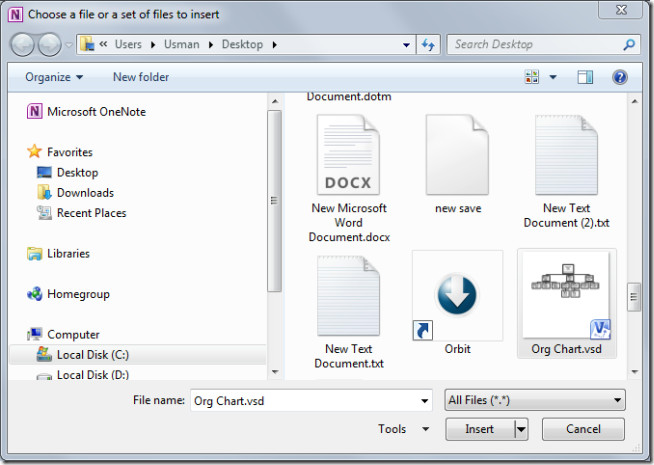 This will insert selected file into notebook. Now double-click to open it.