Insert Hyperlink In PowerPoint 2010 Presentation Slide
Like its counterparts, PowerPoint 2010 offer multiple ways to insert  hyperlinks, you can easily link an email address, a document, a webpage or any other application. Lets take a look at how to insert hyperlinks in slide.
Select the text or image to link to insert a hyperlink. From right-click menu, click Hyperlink option.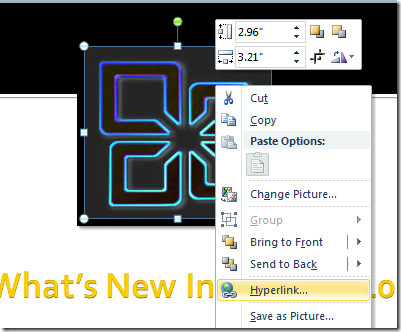 This will bring up Insert Hyperlink dialog, from left side bar, select place in This Document, from center pane, select a slide to create link with and click OK.
This will insert a hyperlink in a specified slide.