Link To NoteSheet In OneNote 2010 NoteBook
While taking notes in OneNote 2010, sometimes it become frantic need to link the existing content. Unlike other Office suite apps, OneNote 2010 provides an easiest and instant way around to get the content linked with other notebook or notesheet. In this post we will be demonstrating how you can immediately link the content of your notesheet with the one that already exists.
Launch OneNote 2010 and open a note sheet in which you want to link content with other notebook content.
Now just select and right-click the text or portion of notesheet, and click Link.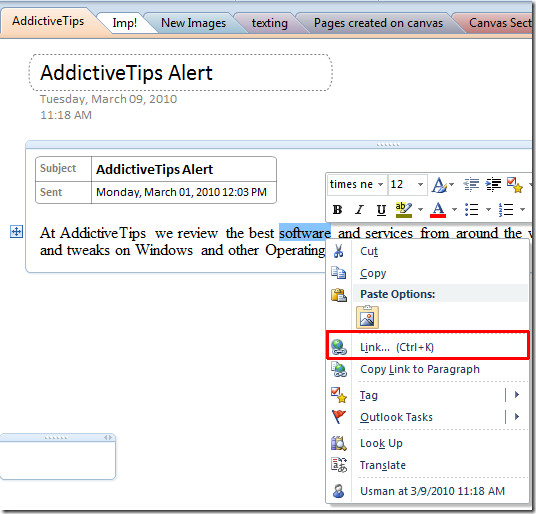 It will bring up Link dialog. From Address section, you can optionally enter web-address to be linked with selected text, otherwise from Location in OneNote, just select the desired sheet from notebook and click OK.
It will create a hyperlink for the selected text. Just click it to open the linked sheet.

Upon click it will open the notesheet from selected notebook.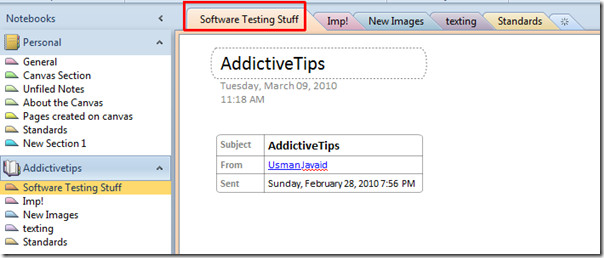 Yon can also check out New Canvas for OneNote & guide on Using Hand-writing tool for writing mathematical equations In OneNote 2010.