How Microsoft 365 Affects your Office 365 subscription
Office 365 is nine years old. It's Microsoft's cloud-based service for its Office productivity suite. It replaced its one-time license model with a subscription-based one. Microsoft has now decided to rename its service to Microsoft 365. If you're worried about how that will impact your Office 365 subscription, this article should help.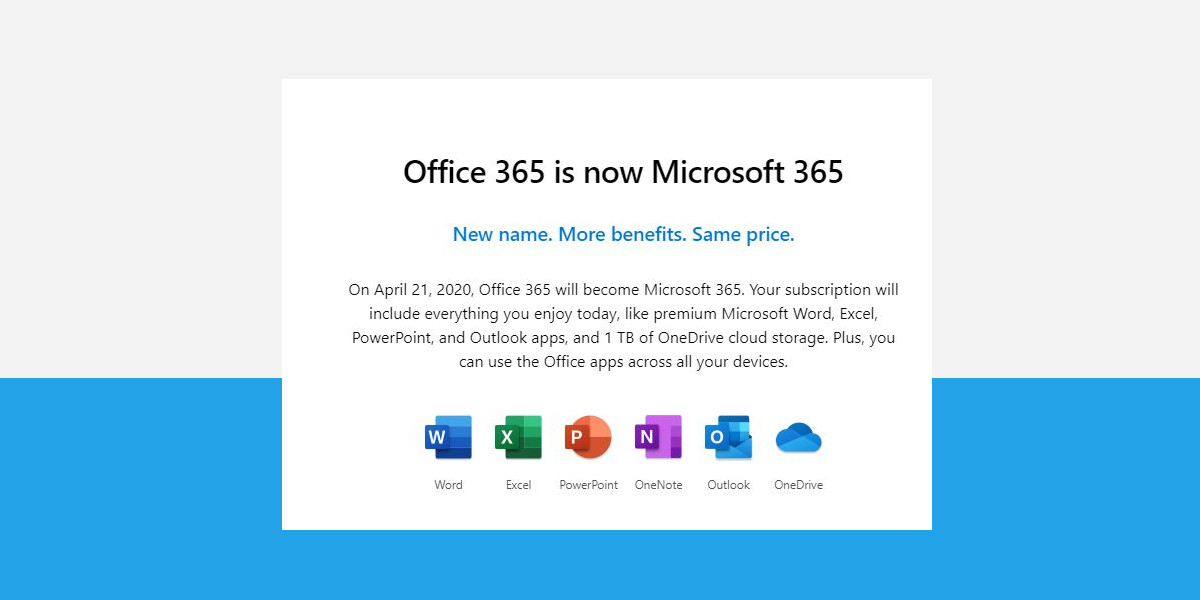 Microsoft 365
Microsoft 365 is everything that was included in Office 365 with a few additional cloud-based services.
The cost of the subscription will not change. Microsoft is going to retain all of the old subscription plans it had for Office 365. Nothing has been modified so you will not have to pay more for the subscription when it is next due, and you will still be able to use all the apps in the plan, and use it on as many systems as your plan allows you to.
As for the new cloud-based services that Microsoft 365, it's the integration of a few financial services within Excel though the feature is limited to just the US for now. Microsoft Editor is a new service that will be integrated within some of the apps. It will provide suggestions for improving documents, emails, and even websites. Lastly, you will get access to premium fonts and templates, as well as photos though they are only available in select languages.
When is it coming?
Office 365 will transition to its new name on April 21, 2020. As a subscriber, there isn't much you have to do. The apps on your device(s) will update (keep an eye on app updates) and the new features in Microsoft 365 will start to show up. You might need to enable some of them or learn how you can access them.
The name of the service will change for you based on the plan that you're subscribed to. Microsoft has outlined the new naming convention as follows;
Office 365 Home: Microsoft 365 Family
Office 365 Personal: Microsoft 365 Personal
Office 365 Solo: Microsoft 365 Personal
Office 365 Services: Microsoft 365 Personal
Office 365 University: Microsoft 365 Personal
Office 365 Home (for military): Microsoft 365 Family
Your subscription is going to be converted automatically but you should keep an eye on your email for a message telling you when it happens. The rollout doesn't seem to be gradual. Microsoft plans on a worldwide rollout for everyone and the only thing that might delay it a bit is the difference in time zones.
Some features will roll out after April 21, 2020 e.g. the financial services that will be integrated in Excel, but you will have access to Microsoft Editor on the promised date.