OneNote 2010: Capture Screen & Insert It In Notebook Section
To capture screen and insert it in specific notebook section, make sure that OneNote 2010 is running in the background. Press Windows key+S on keyboard and draw a box on screen to capture the area. Once box is drawn, it will open OneNote dialog to let you specify notebook section. specify the location and click Send Selected Location.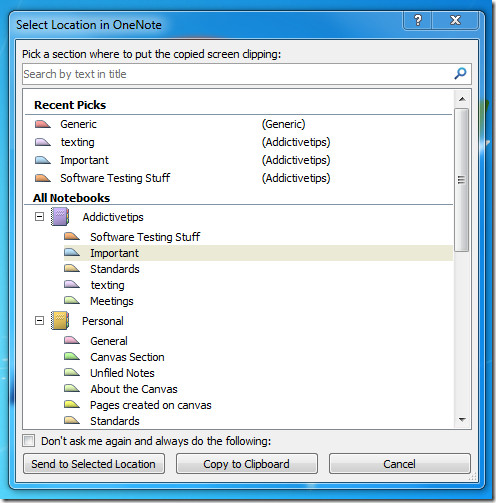 It will immediately send screenshot to specified section.