OneNote 2010: Create New Section Group
OneNote 2010 organizes each notebook section into groups, which helps user in  managing notebooks and eventually notebooks sections. In this post we will look at creating a new group for more notebook sections.
To create a new section group, in main navigation pane, right-click Notebook and select New Section Group.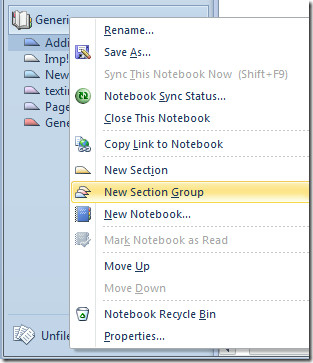 It will let you enter the name for the group, on clicking outside the input pane, it will immediately create a new section group by specified name.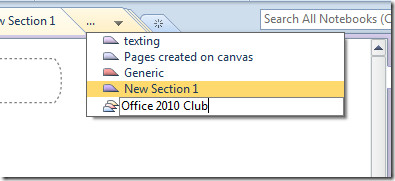 Now you can start out with inserting notebook sections into newly created group.