OneNote 2010: Make Sub-Page of Existing Notebook Page
OneNote 2010 lets user create a hierarchy of notebooks sections, so they can easily organize them in tree-like structure. A Subpage refers to the content which falls under the one big category, you can create as many subpages as you want for one notebook section.
To make a page a sub-page, from right-sidebar, right-click the page which you want to make subpage of notebook page present above, and click on Make Subpage option.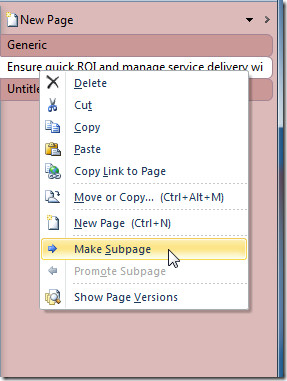 This will instantly make a subpage of existing page present above it.