Outlook 2010: Add Notes With Contact Card
Outlook 2010 Contact provides user with an option of adding a small note while saving the contact information. It is of great help to attach an important piece of information about the person, whose contact information is being filled. This post covers how to add notes with Contact Card.
To add a note with a contact card, open the contact card, at right-lower corner of the window, you'll see Notes section. Here you can add an imp note relevant to the contact information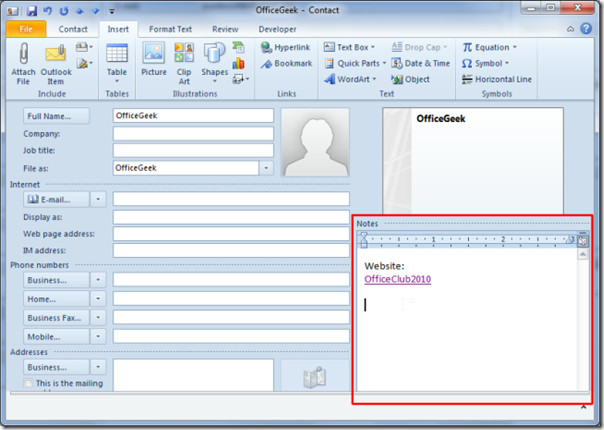 Head over to Contact tab and click Save & close to attach a note.