Let Outlook Read Email For You With Speak Command
Outlook stands out among the list of other email client apps out there, it includes list of features and tools, which eventually add extra support for it's users. Today we will be bringing a superb feature into limelight, which will read emails for you, however it is not that much eloquent, but you can easily comprehend the accent.
To start off with, launch Outlook 2010 and from Quick Access toolbar options, click More Commands.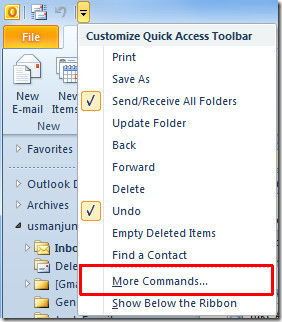 It will bring-up Outlook Options dialog, under Choose commands, click drop-down button to select All Commands. Now scroll-down to find Speak command and click Add >> to show it in Quick Access toolbar. Hit OK to continue.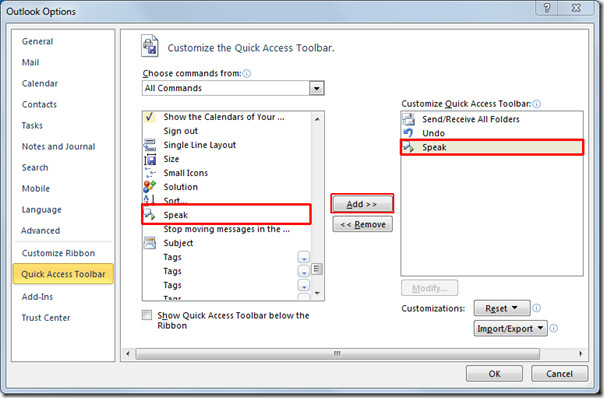 Now open email in reading pane, select the text, click Speak button in Quick Access toolbar, and it will start reading the selected mail content.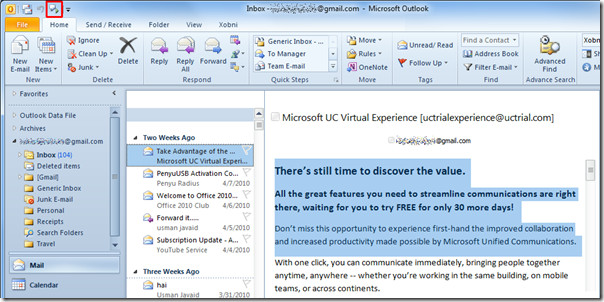 You can stop the speak function anytime by clicking speak button again in Quick Access toolbar.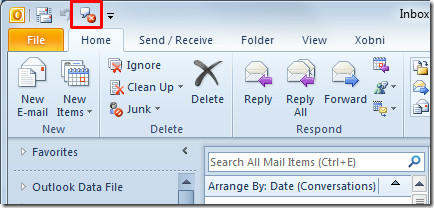 You can also check out previously reviewed guides on How to send multiple emails in Outlook 2010 & How to start Outlook 2010 with IMAP folder.