Outlook 2010: Format Contact Window Columns
There are many ways in which you can change the Outlook 2010 elements views. If you need to change Contact window columns under which each information about the contact is displayed, you can easily do it. In this post we will look at how to format contact window columns.
To format the columns' headers in contact window, head over to View tab, under Current View, click View Settings. It will open Advanced View Settings dialog, now click Format Columns.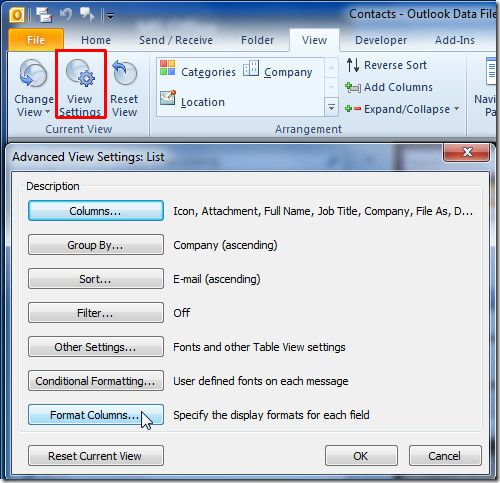 This will open up Format Columns dialog, under Available fields, you can select a field and change corresponding settings which includes; Format, Label, Width, Alignment, etc.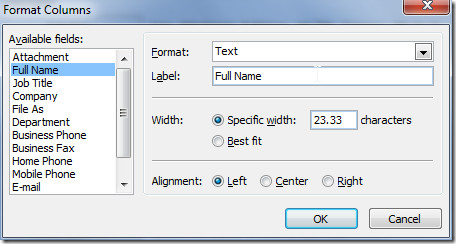 Click OK to view only selected columns with respective settings.