Outlook 2010 Mobile Alert
Checking for important mails  frequently is a hectic task to get by, especially while using other applications on your computer,  though Outlook provides integration with several handheld devices, but it would be very useful if you can receive important emails or messages on your mobile phone without indulging yourself in complex integration process. With Outlook you can send text messages and most importantly it let you to redirect Outlook items to your mobile phone. If you are carrying a simple mobile phone, then still you can respond to your urgent email messages and keep yourself up to date with your appointments. By configuring Outlook Mobile Service account you will be able to receive desired items on your mobile phone. This post will elaborate how to send text alerts to your mobile phone.
To start off with, launch Outlook 2010, navigate to Home tab, and from More click Forward as Text Message.

You will reach a dialog asking to configure a text messaging account. Click Next to continue.

Outlook Mobile Service Account dialog will appear. Enter the Service provider URL, and required credentials. If you don't have an account that integrate with Outlook for mobile text messaging, click Find a text messaging service for your mobile operator link. This will lead you to Microsoft web portal for choosing country, and your mobile service provider for integration with Outlook, choose desired service provider and configure your account settings.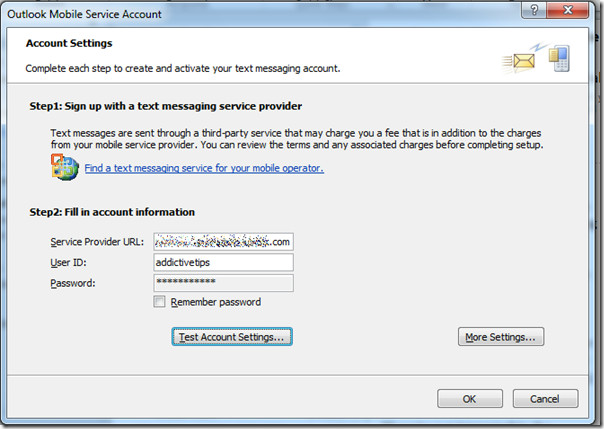 Once successfully configured, go to File menu, and click Options.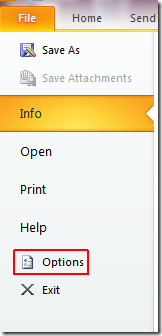 Outlook Option dialog will appear, click Mobile from the left pane to configure mobile and notifications options, now click Mobile Notification.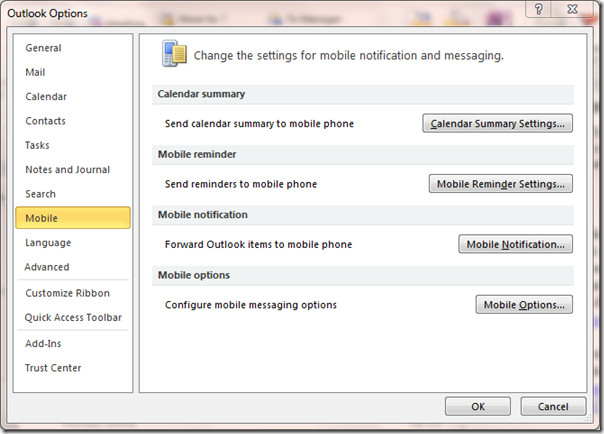 You will reach Mobile Notification dialog, here you enter recipient number to which you want to forward emails. Enable the desired options. Your service providers must be charging a hefty amount for providing text messaging through Outlook, so be very meticulous while selecting these redirecting options. Click OK to continue.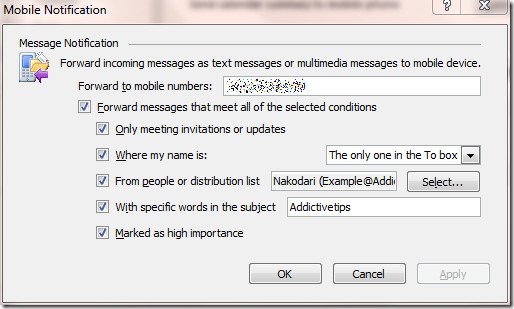 It will bring you you back to Outlook Options dialog, now click Mobile Options, here you can choose the format of Outlook item that will be send to the mobile. Under Multimedia Message choose the screen resolution of your mobile phone, and click OK to continue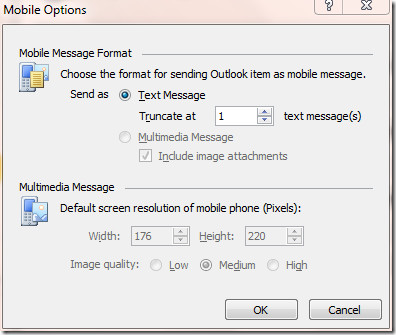 Now close the Outlook options and navigate to Home tab, from New Items click Text Message.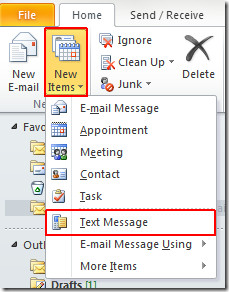 Enter the desired recipient's mobile number, type the message and click Send.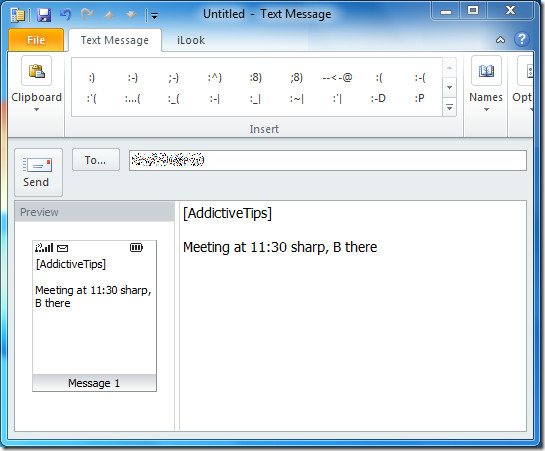 Recipient will receive the text message on his mobile phone as shown in the screenshot below.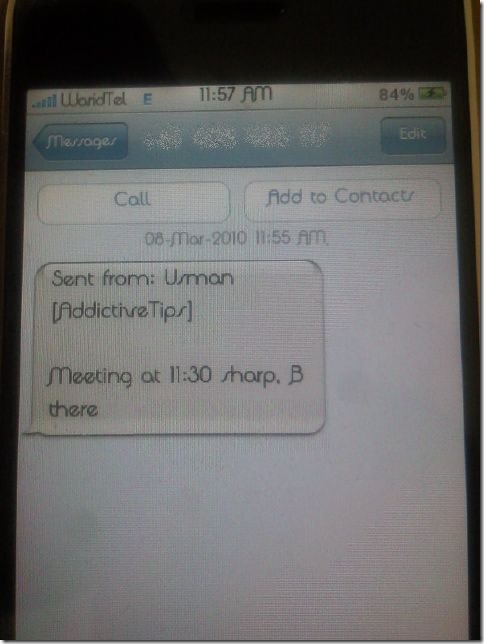 You can also check out our previously reviewed guides on Mail alert notification from specific sender & Add tasks from OneNote to Outlook 2010