Outlook 2010 Profile: A Basic Guide
Did you know that you can select which profile to load when Outlook 2010 starts up? Did you know that new profiles can be created, deleted, and copied without needing to open Outlook? It is fairly simple but before we begin you should read the guide on Outlook 2010 PST file.
Each profile contains different email accounts(data files). Most users who are working at two different companies, usually have two different profiles. While doing the first job, they will use Profile 1 and on the second job, use Profile 2. This can also be useful when you want to create a Home Profile and Work Profile.
Type Mail in Start Search and hit Enter to open up Mail Setup.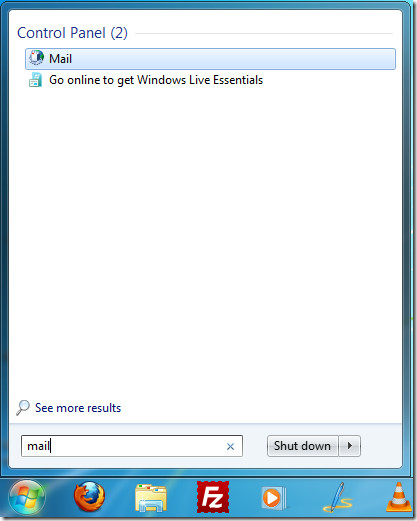 In the Mail Setup dialog window, click Show Profiles.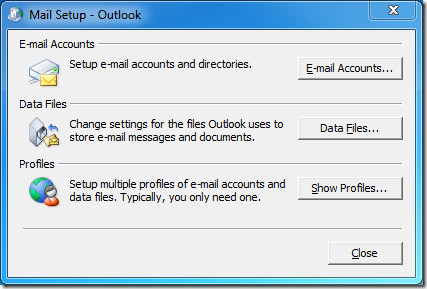 All Outlook Profiles will be listed here from where you can Add, Remove, or Copy them. You can also change the Profile to use when Outlook starts up.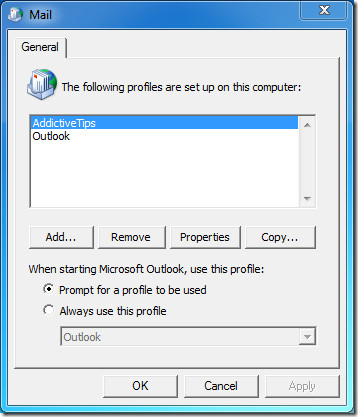 Select a Profile and hit Properties to edit the E-mail Accounts and Data Files.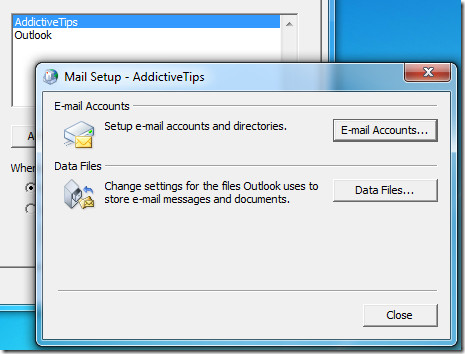 By selecting "Prompt for a profile to be used" option, you will be prompted for the profile to use every time Outlook starts up.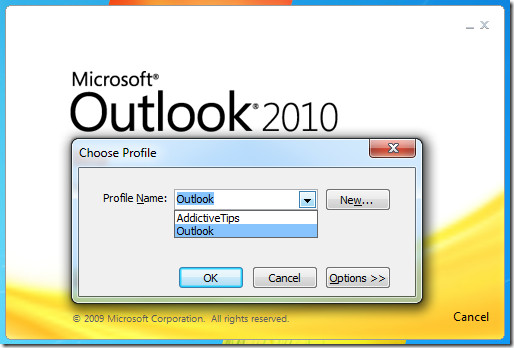 It's that simple.