Outlook 2010: Protect Archive.PST With Password
Outlook 2010 provides password protection on Outlook Data Files, you can protect any PST, OST and Archive.pst file which contains important Outlook items, such as, mails, calendar items, tasks, notes, contacts. This post covers how to protect Archive.pst file.
To protect Archive.pst (containing old mail, calendar items) with password, from main navigation pane, right-click Archives and select Data File properties.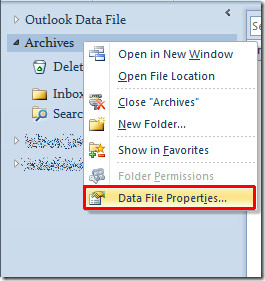 It will bring up Archives Properties dialog, click Advanced to bring up Outlook Data File dialog, click Change Password.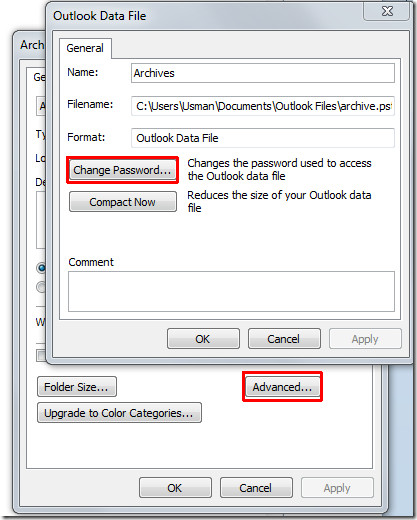 Now enter pass-phrase to protect the Archive.pst. On launching Outlook it will prompt you to enter password for accessing Archive folder.