Outlook 2010: Quickly Assign Task via Email
Outlook 2010 lets user assign task easily through email. Once you've listed all the tasks, from right-click menu, you can send it to OneNote 2010, forward it as an email, and also assign the  task to recipient. This post covers assigning a task via an email.
For sending tasks via email under task section, right-click the desired task to select Assign Task.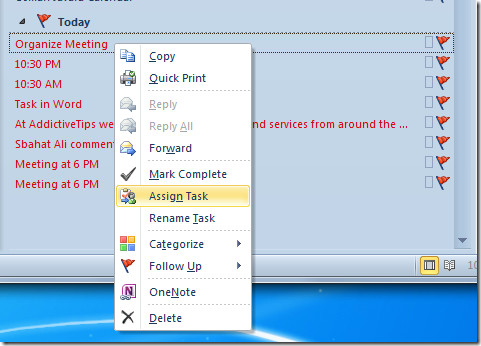 Now just enter the recipient email address, fill in desired info and click Send to send the task details.