PowerPoint 2010: Video Compression
PowerPoint supports inclusion of almost all formats of media into presentations which give it more flamboyant look. When we need to insert a hefty video which will eventually take a lot of disk space and make working on PowerPoint a bit slow, then it would be better to marginalize the size of the video. With PowerPoint 2010 you don't need to use third-party media compression tool, it's inherent feature of media compression is very handy and easier to use. Most importantly it provides you with compression options which is best suited for your presentation.
Launch PowerPoint 2010 and open the presentation in which you want to insert video. Navigate to Insert tab and From Video options click Video from File.

Insert Video dialog will appear, choose desired file and click Insert.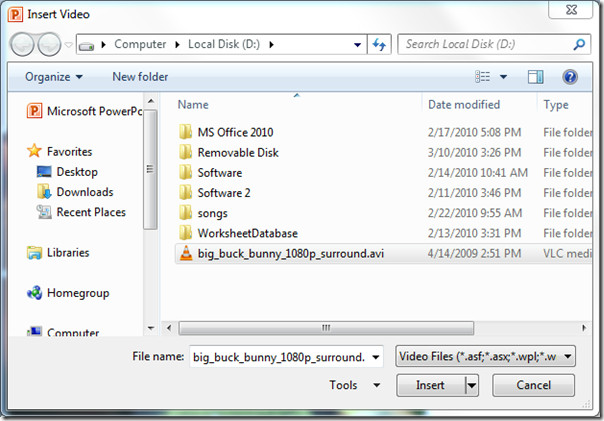 The video will be inserted into the slide.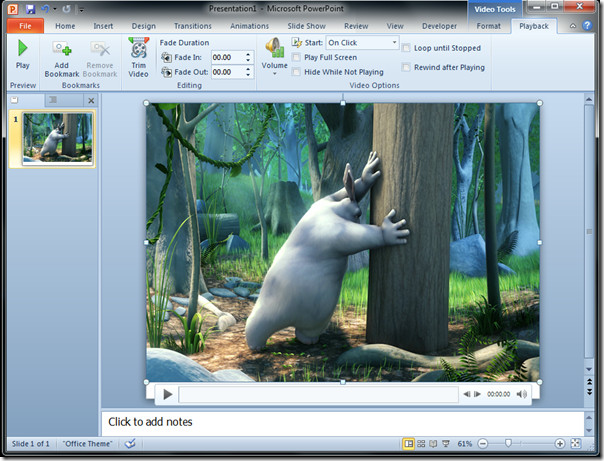 Head over to File menu, from backstage view click Compress Media to choose an option among the list. Click Low Quality to compress it into lowest quality for taking lesser disk space.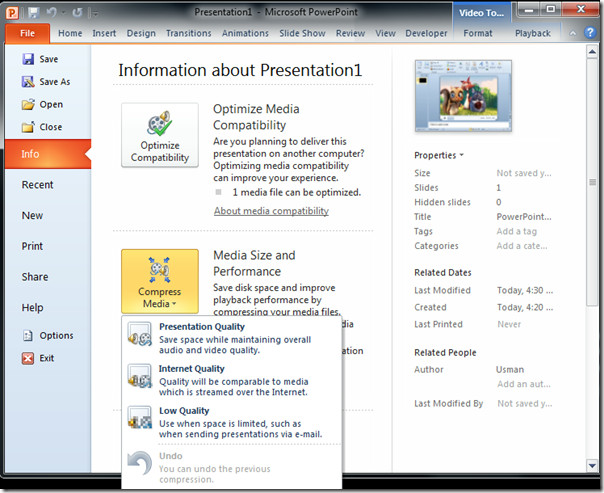 Upon click it will start compressing file into specified quality. At the bottom of the Compress Media dialog, you can see how much disk space you have saved.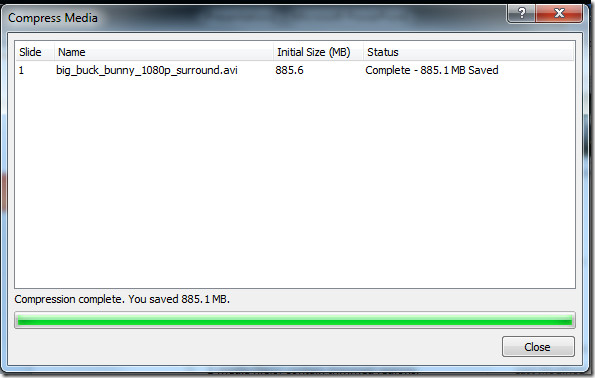 Now as you can notice from the screenshot below that video is blurry with lesser resolution than the original which was inserted earlier.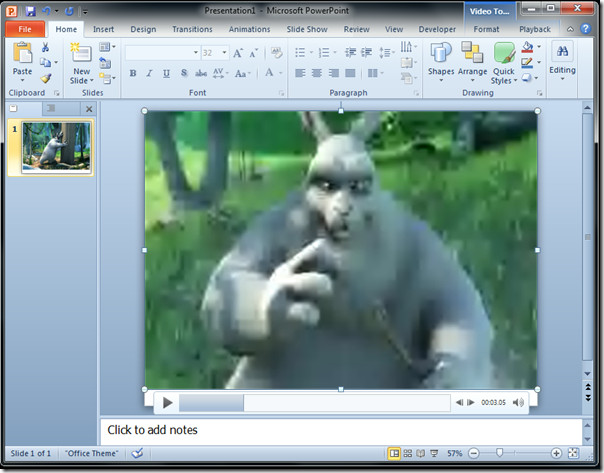 If at any point of time you want to revert video quality then you can also undo the compression. Click File menu and from backstage view, click Compress Media to select Undo.
You can also check out previously reviewed guides on Compress Pictures in PowerPoint 2010 & Video Editing in PowerPoint 2010.