Remove Row & Column Headers In Excel 2010
One of our reader asked that how to remove Row & Column headers in Excel 2010. As long as Excel 2010 is concerned, one can not remove it but it lets you easily conceal it. So here is how to make row & column header invisible.
To conceal row & column headers, open the spreadsheet in which you want to remove the headers.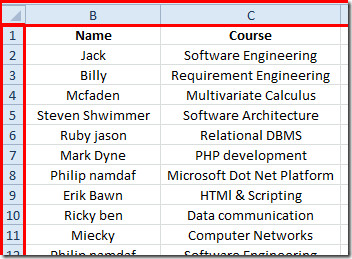 Navigate to View tab and under Show group, disable Headings option. This will instantly conceal both row and column.