Save Word Document As Template [Word 2010]
In Word 2010, templates can help you in creating a document with user-defined styles and formats, font styles, colors, font families, etc. You can choose which color or font to applied to which level of heading, which type of list to be used, etc. To put in a nut-shell, they can save you a lot of time for creating documents with similar formatting & styles over & over again.
Once you've created a template, you need to save it in DOTX document for using it again for document creation. Now Press F12 to bring up Save as dialog box. From Save as type options, select Word Template (*.dotx) and click Save.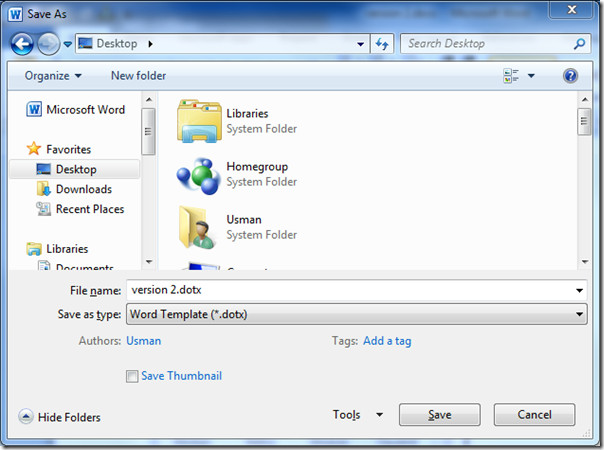 Now you can use it for creating documents through the newly created template without having to change the formatting, font color, font family, and styles.