Send OneNote 2010 Notebook To Outlook Email, Word, Blog
OneNote 2010 provides an easy way to send notebooks instantly. By following a simple procedure you would be able to view the complete notebook in Word, Send as Email, or Publish to Blog. When sending as email, it has an ability to convert notebook into PDF format and send it to Outlook as an attachment.
Launch OneNote 2010 and select the desired notebook which you want to send or export.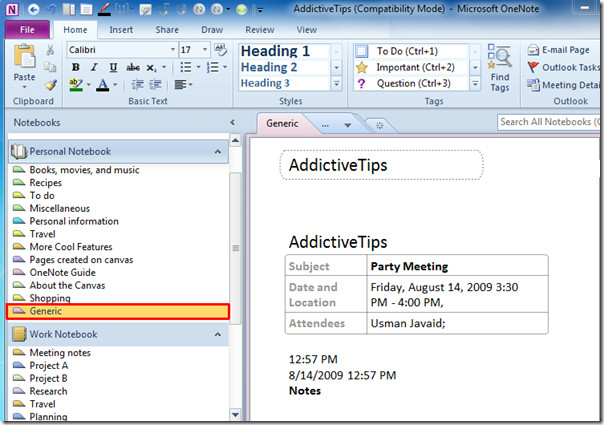 Now go to File menu and click Send. Here you can see numerous options to send notebook. Click E-mail Page as Attachment.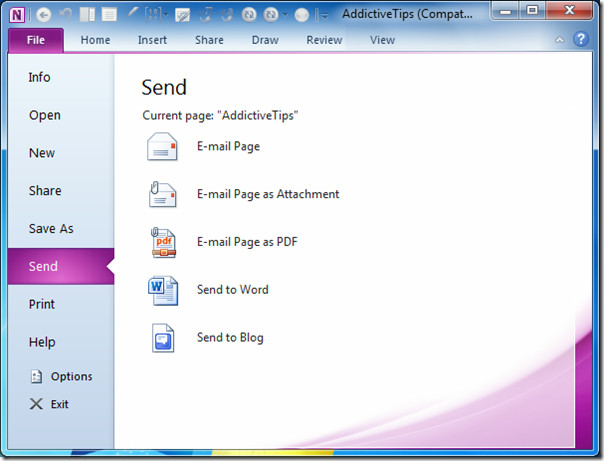 It will open Outlook Compose mail window with notebook attached. The content of the notebook can be seen in the editing pane of Mail Compose window.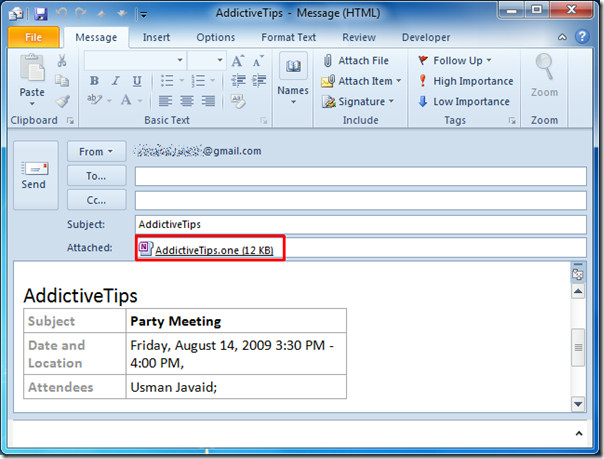 From Send Backstage view, click Send to Word. Upon click, it will send the current notebook to Word document.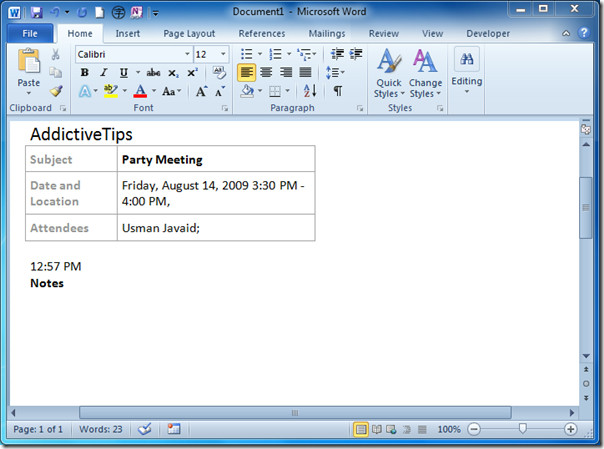 To email it with PDF attachment, just click Send E-mail Page as PDF. It will first convert the notesheet into PDF format and attach it with email. Upon double-click you can see notesheet in default PDF viewer.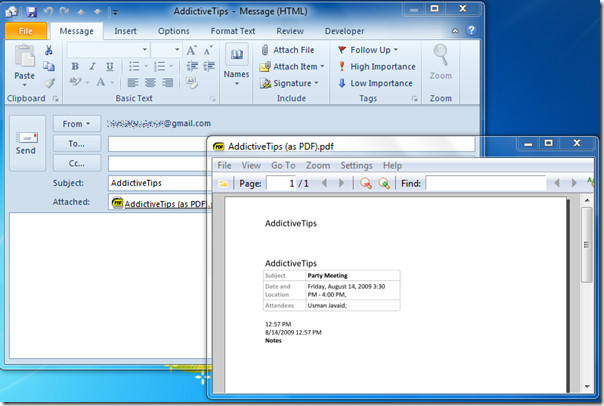 You can also check out our previously reviewed guides on Save notesheet in DOC, DOCX and PDF format & How to insert image background In OneNote 2010.