Share & Edit OneNote 2010 Notebooks Over Network
You can share and edit OneNote 2010 notebooks over the network. Through sharing notebooks you can take input on different ideas, concepts, terms from others and let them do analysis over the content. OneNote 2010 has simplified sharing for users, you can now start sharing notebooks in just a few clicks and easily create a syndicated notebook.
Open notebook that you want to share with friends and co-workers, navigate to Share tab and Click Share This Notebook.

It will take you to OneNote Backstage, under Share On section, select Network.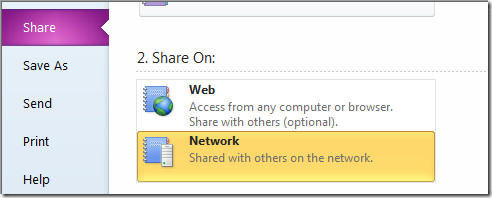 Under Network Location, click Browse and select network location.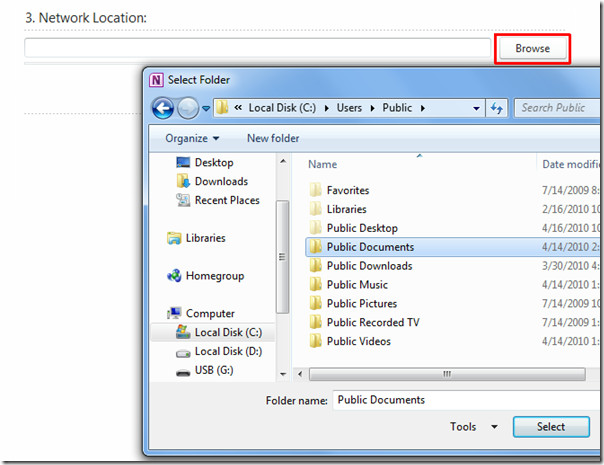 The Network path will be inserted under Network Location. Click Share Notebook to start sharing notebooks.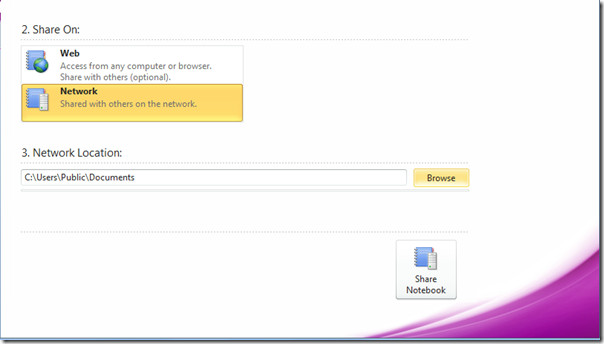 On inserting content from any network client, you would be notified along with the name of person.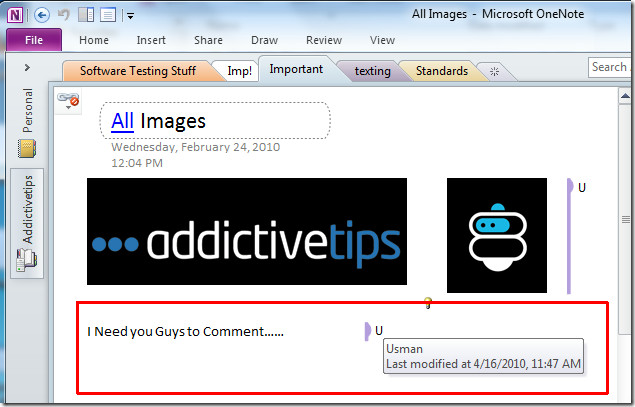 It will automatically assigns different colors to the user who are editing the document.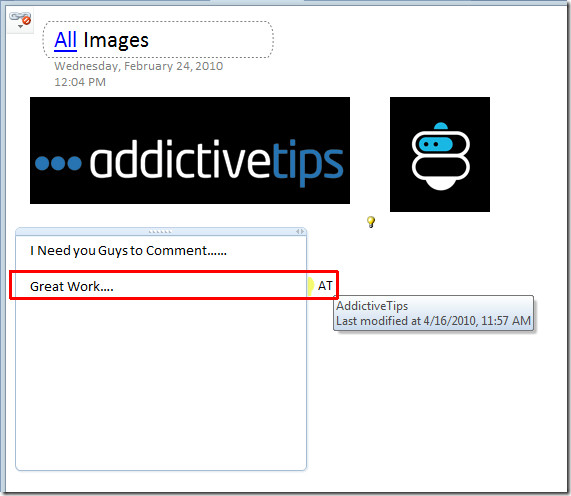 For hiding the author name that shows up each time on editing. Navigate to Share tab and click Hide Authors. It will prevent author name from showing up.

For checking out content edited by specific author, click Find by Author on Share tab.

It will open Find Author pane at right side of OneNote window, showing list of authors who have authored it lately. On clicking author name, it will immediately lead you to the corresponding content.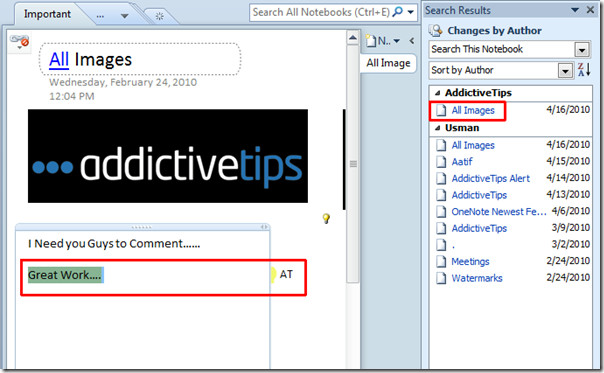 From Recent Edits you can find out all the versions of notebook recently edited by clicking specific date range.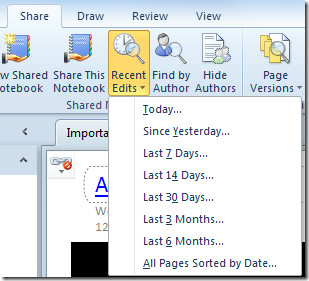 You can also check out previously reviewed guides on How to link PowerPoint 2010 with OneNote 2010 & Sending OneNote 2010 notebook to Outlook Email, Word and Blog.