Show Blank Cells Containing Zero In Excel 2010
By default Excel 2010 doesn't remove zero from cell if it contains  only a zero, however, you can easily change  this behavior from Excel Options dialog to show a blank cell in all cells which contain only zero.
To show blank cell instead of cell containing zero, on File menu, click Options.

It will open Excel Options dialog, from left sidebar, select Advanced and from main window, under Display Options for this worksheet, disable Show a zero in cells that have zero value option.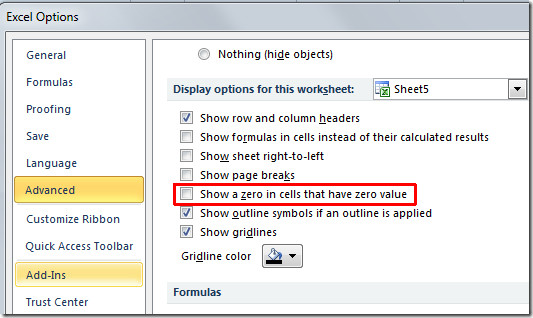 Now  you will see blank cells rather zeros placed in the cells.