Show Quick Access Toolbar Below The Ribbon [Office 2010]
Quick Access Toolbar is improved in Office 2010, allowing great customizability. You can bring as many options, shortcuts, and features in it to quickly access them. One of customizability-related option is to move it below the ribbon to keep all the quick toolbar items handy.
We will demonstrate how to bring it below the ribbon in Excel 2010. TO begin, on File menu, click Options.

Now in Excel Options dialog, from left sidebar, select Quick Access Toolbar, and from main window, enable Show Quick Access Toolbar below the Ribbon option.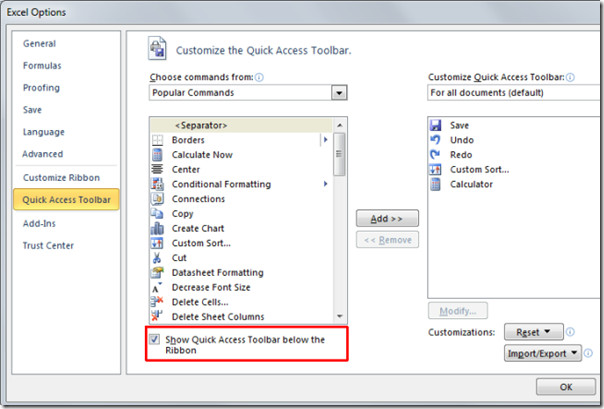 It will bring Quick Access toolbar right over the Excel Spreadsheet.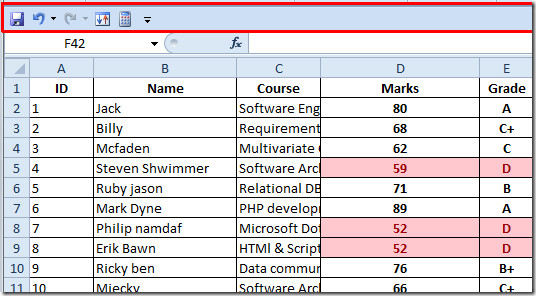 Similarly you can move the quick access toolbar in other Office 2010 suite applications as well.