Sync Outlook 2010 Folders Using CodeTwo FolderSync
Using Outlook Rules feature, you can automatically move items present in specific mailbox folder to any folder of your choice but it doesn't provide an option to set up folder synchronization. CodeTwo Folder Sync is add-in for Outlook which lets you synchronize items between specified folder pairs without having to move or copy items manually from one folder to another. This saves you the extra effort involved in copying and streamlining items in both folders. CodeTwo FolderSync will particularly come useful for those who require keeping same items in folders of two different mail accounts. There is no restriction on syncing folder types; you can, for instance, select two folders containing contacts, calendar, journals, etc. which are to be synced. Before installing the add-in, make sure that Outlook is not running in background. CodeTwo FolderSync adds itself in Outlook Home tab under FolderSync Addin group. To begin, click Synchronize.

The Settings dialog will open, asking you to specify folders which are to be synched. Now select the folders and click OK.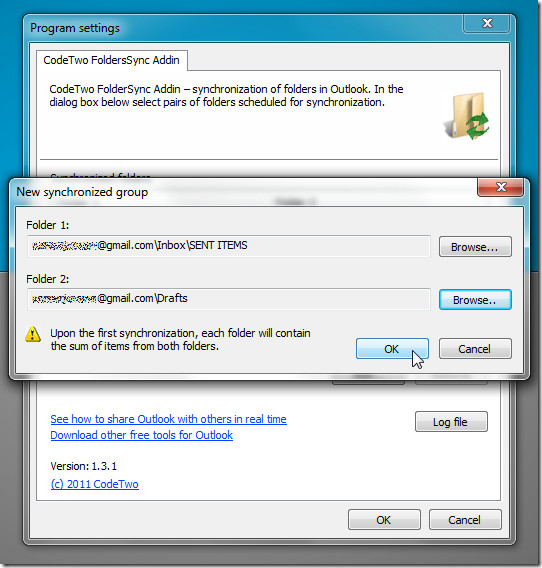 Once added, it will show both folders on main screen. Similarly, you can add as many folder pairs as you want to sync their content between them.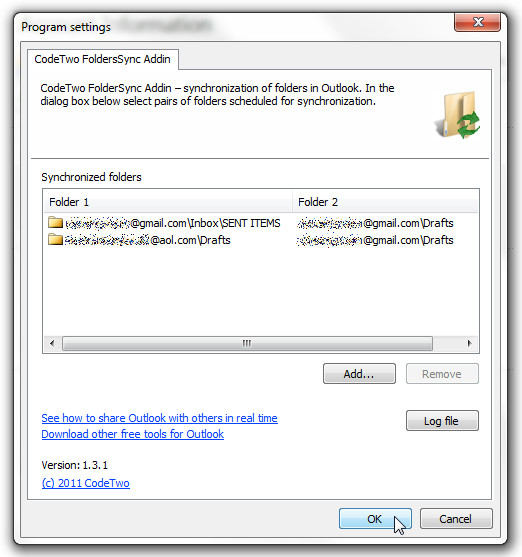 When folder pairs are added, click OK to let it perform synchronization job.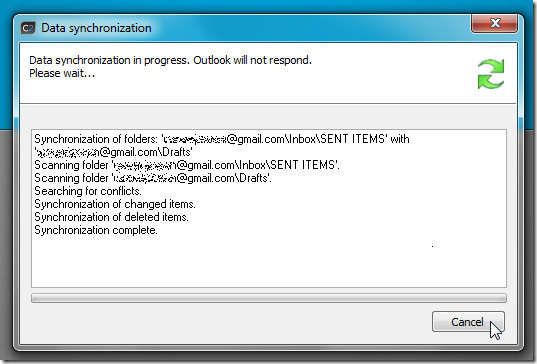 To add or remove folder pairs from sync list, access CodeTwo FolderSync settings dialog from File menu.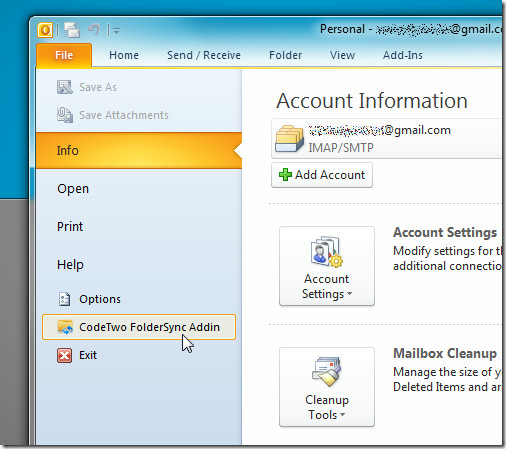 CodeTwo FolderSync works with both Outlook 2007 and Outlook 2010. Both 32-bit and 64-bit Outlook editions are supported.