Unblock Blocked Attachments In Outlook 2010 / 2007
Emails are prone to viruses and malwares and one can easily embed malicious code in them. Outlook provides an optimal way to prevent users and lessen the vulnerability by blocking some files' formats which can easily get infected. This poses a question that what if you are sure of the sender and need to access blocked files. Code Two Attach Unblocker is an Outlook add-in which allows user to unblock list of file formats which are by default blocked.
After the add-in is installed, you can access it from File backstage view. To unblock files' formats, just specify the file extension and click Add to unblock the file format. Once you have added all the desired files' extensions, click OK.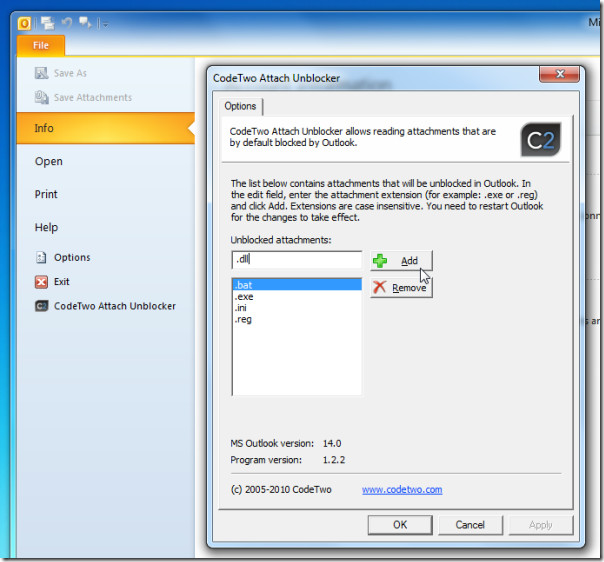 You will need to restart Outlook to apply the changes and to receive files having specified extensions as a regular attachment.
It runs on Outlook 2007 and Outlook 2010. We tested it on Outlook 2010 32-bit.
Download Code Two Attach Unblocker
For more, also check out Outlook Tools.