View Statistics Of Outlook Emails With Outlook StatView
If you have been wandering to get your hands on an app which provides complete emails statistics, Outlook StatView is just what you need. It is a small portable utility built specifically to give you complete statistics of mails you received in Outlook. As name implies, configured Outlook account is pre-req to extract email info from. Apart from mere a statistics viewer, it also provides you with multitude of options including, generating HTML reports, sifting down the emails through statistics categories bundled in columns, looking up for specific emails through Find feature and much more.
To begin with, launch the app, it will immediately start scanning email messages from both Outlook configured POP3 and IMAP accounts. Once done, it will list down email statistics categorized in different columns ranging from Total incoming to First Message On to Computer IP Address and so on. Just select the message to highlight it and scroll across the app window to view it's complete stats.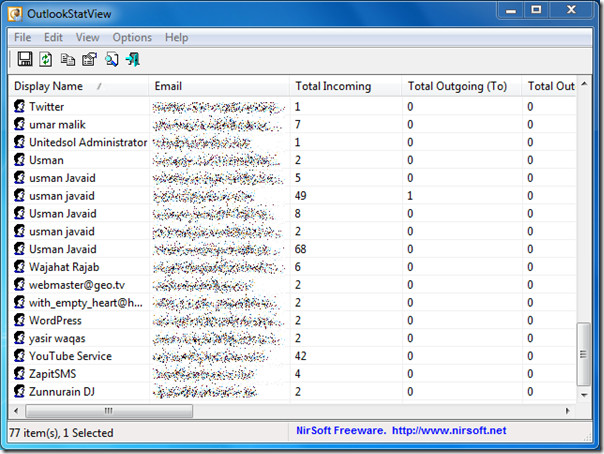 For finding out details of specific email, click Find button to make use of Find feature.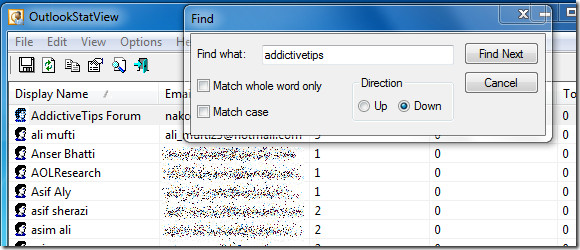 For showing only specific statistics, on View menu, click Choose Columns to show Column list, and enable/disable desired column checkbox(es).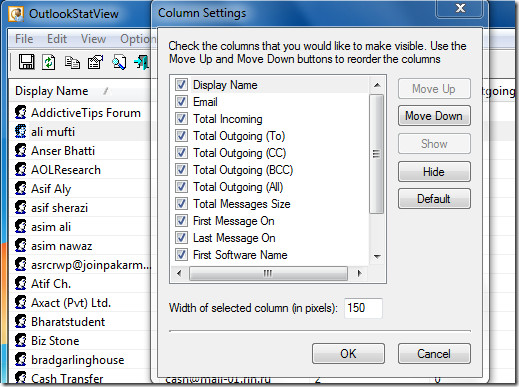 Another useful feature it provides is of generating HTML report of either selected records or complete list. For generating a report, on View menu, click HTML report.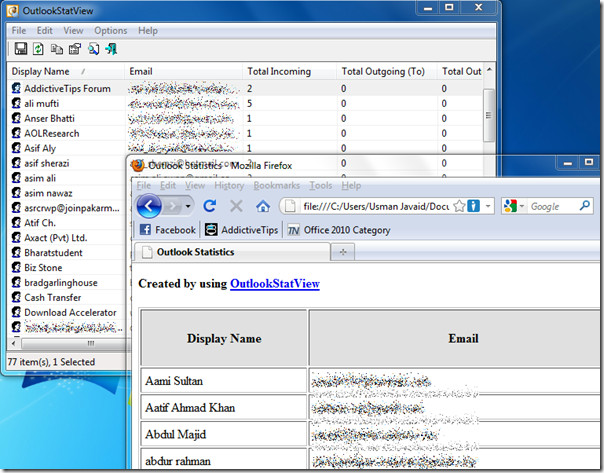 For showing email details from specific recipient, select the recipient from the list and on File menu, click Properties to view statistics of an email address exclusively.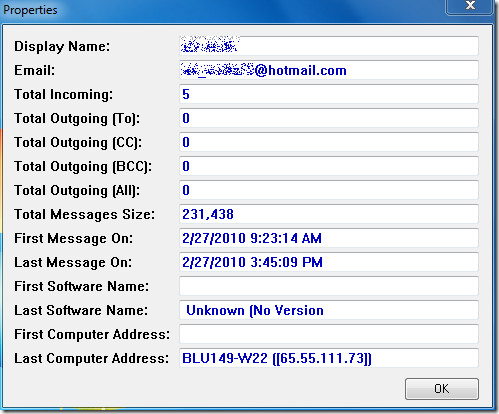 It works on all versions of Outlook, including the latest Outlook 2010. Testing was done on system running Windows 7.