Word 2010: Disable Printing Of Backgrounds
By default Word 2010 prints all the background which are used in document. Printing such documents with backgrounds consumes much of your printer's ink. Since Word 2010 offers a great deal of flexibility, you can disable this option from Word Option dialog. Lets take a look at how to disable printing backgrounds.
To disable printing of backgrounds, On File menu, click Options.

From left sidebar select Advanced, from main window under Print section, disable Print in background option, and click OK.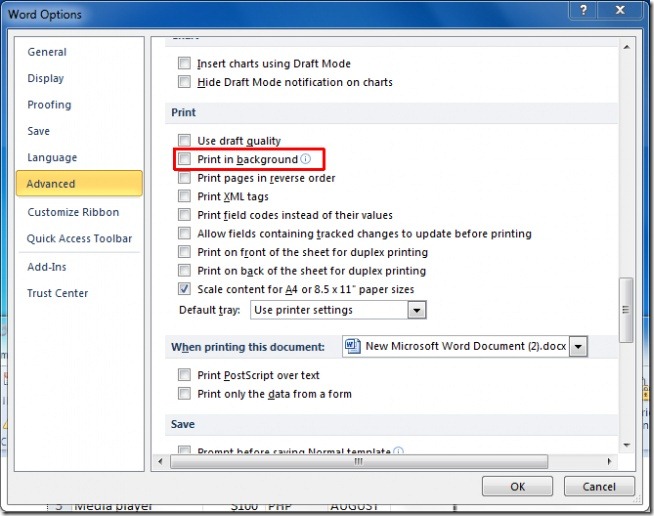 When it is required to print backgrounds along with document content, just enable the option again.